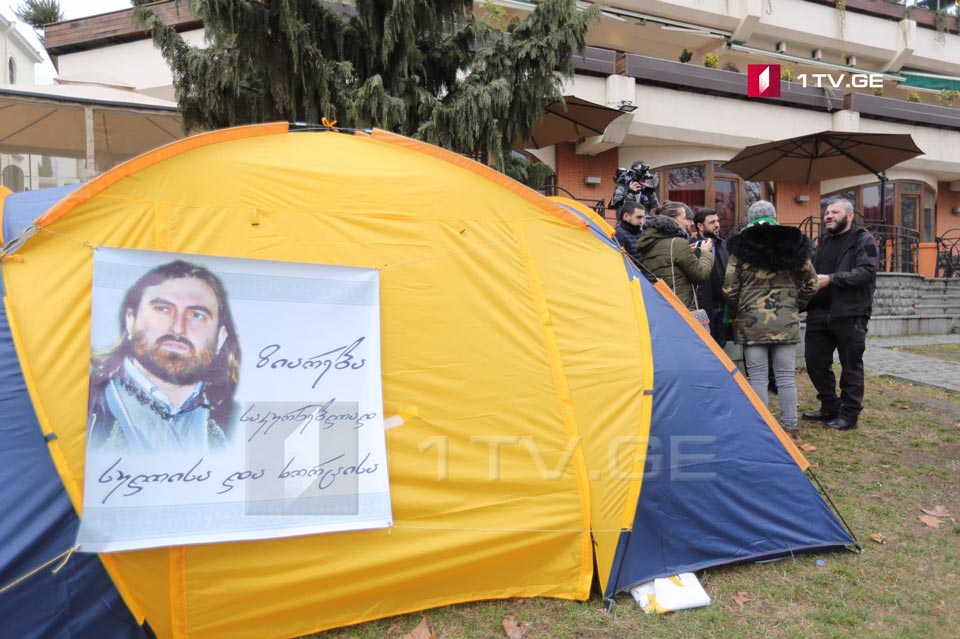 Protest Rally demanding to release Archpriest Giorgi Mamaladze underways
The protest rally with a demand to release imprisoned  Archpriest Giorgi Mamaladze, convicted in the so-called Cyanide Case, is underway outside the Patriarchate.
Protesters have various demands. As Tornike Mamaladze, the brother of the archpriest, told the journalists, in addition to the request to allow the archpriest to receive the Eucharist, they demand to release Giorgi Mamaladze from the prison immediately.
Zaza Saralidze, the attorneys of the detainee Giorgi Pantsulaia and Mikheil Ramishvili joined the rally.