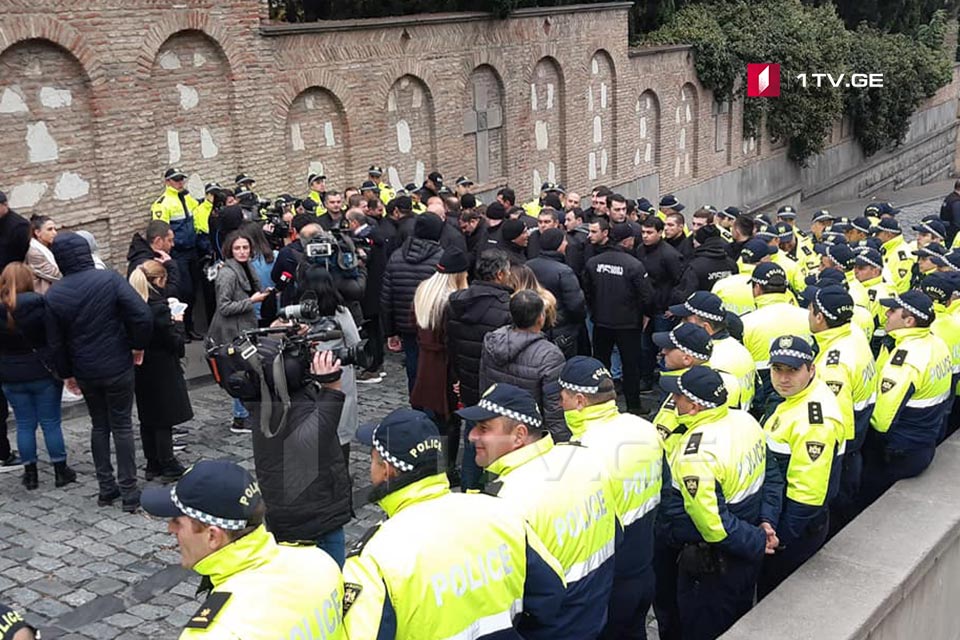 Protest outside Georgian Dream office
The sitting of the parliamentary majority at the central office of the ruling Georgian Dream-Democratic Georgia Party is underway under the background of protest ongoing outside the building.
Elene Khoshtaria, a member of the European Georgia Party is holding the protest together with supporters. Protesters plan to organize a 'corridor of shame' to majority MPs.
A minor clash occurred earlier this afternoon. Protesters clashed with MP Leri Khabelov.  The police are mobilized at the building.
Members of the parliamentary majority are discussing developments in the country after the parliament's turning down of constitutional changes prepared by the parliamentary majority regarding transformation onto the proportional system of elections for 2020 parliamentary polls in Georgia.