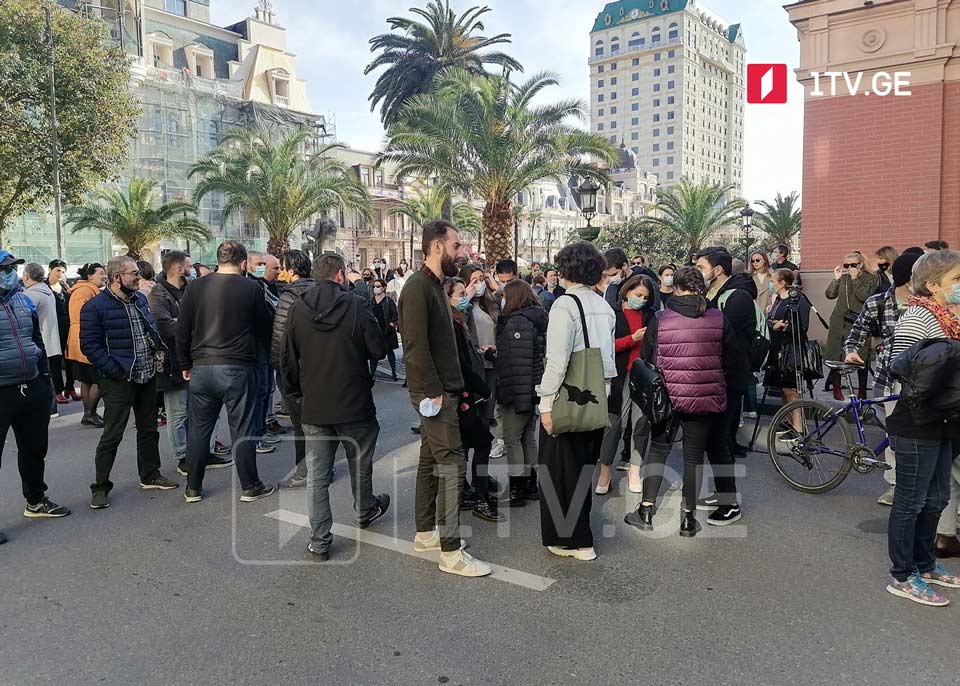 Protest at Adjara government building
Representatives of Batomi and Protect Old Batumi movements and members of the opposition United National Movement (UNM) and Lelo parties are protesting at the Adjara government building.
They dispute the ongoing construction works in Batumi Boulevard. Protesters express solidarity to the former Director of Batumi Boulevard Irakli Jincharadze, who was dismissed from his post two days ago.
A verbal clash with law enforcers followed an attempt by protesters to make graffiti on the pavement. The police fined one protester.