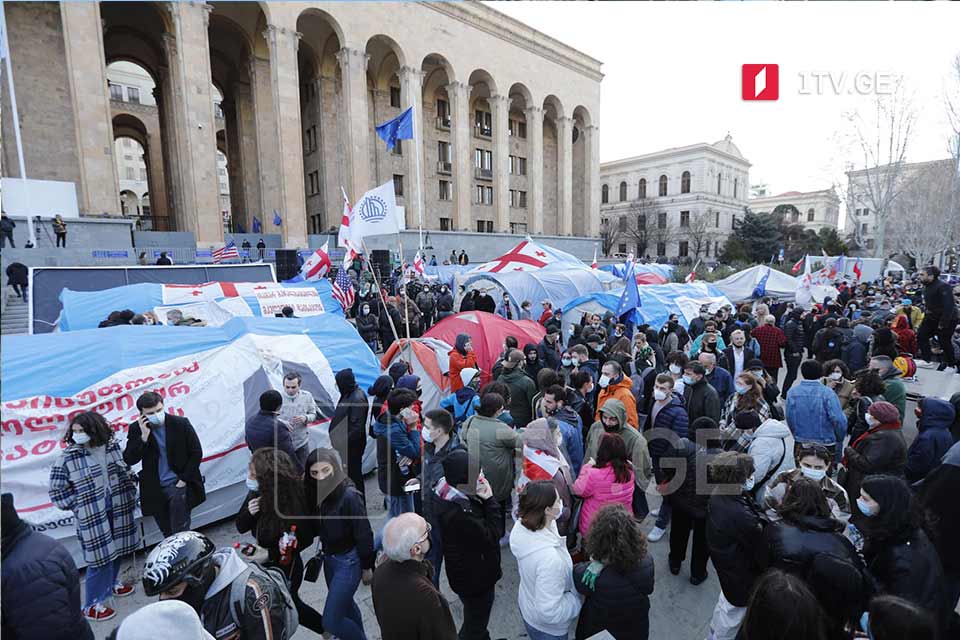 Protest against restriction on movement
A protest rally is held at the parliament building against the restriction on free movement, which has been in force for 5 months as one of the measures to prevent the spread of coronavirus.
Protest participants gathered at three different locations in Tbilisi and marched in direction of the central Rustaveli Avenue.
The opposition Girchi-More Freedom party, civil movement Shame and Lelo and European Georgia parties mobilized the protesters.
The protesters claim that the restriction on movement has nothing to do with prevention of the pandemic and is in the interests of the government.
Participants of the rally demand that all fines imposed to citizens for violation of Covid-related restrictions are annulled.
The protesters will stay at the parliament overnight to demonstratively violate the so-called curfew acting from 21:00 to 05:00 across Georgia.