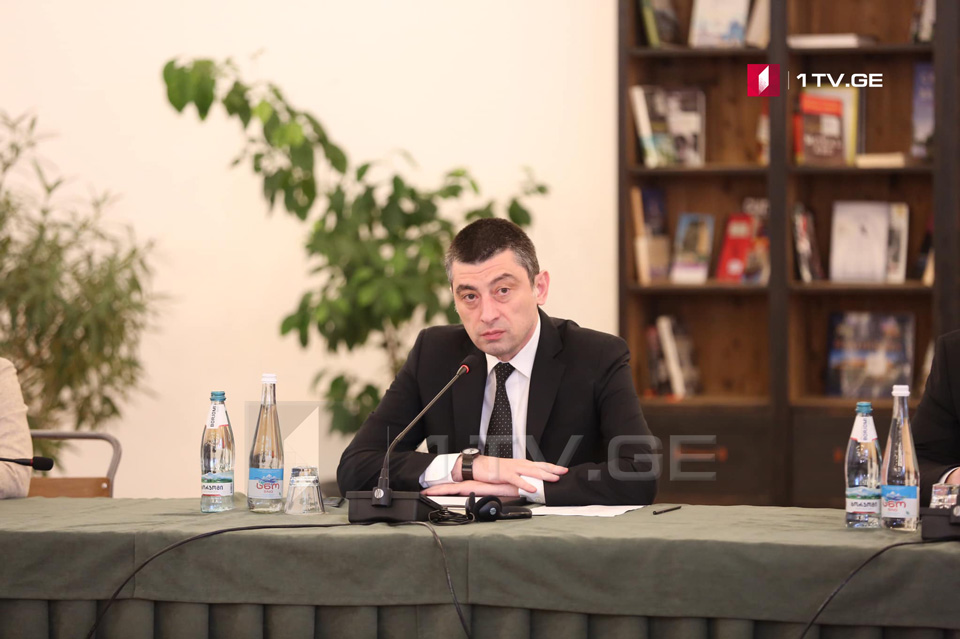 Prime Minister meets with teachers in Gori
The state services and functions practised by teachers, doctors and police officers are very important – Prime Minister Giorgi Gakharia said during the meeting with teachers of Shida Kartli region in Gori town.
Prime Minister launched field meetings in the regions with teachers, doctors, police officers that will be continued with meetings with the population. According to Gakharia, holding of meetings has no other purpose but to become introduced with the problems in the regions at firsthand.
"Time and effectiveness are most important at this stage. The quality goes to second place. I hope that I will manage to answer all your questions and show how it is important for every person to have comfortable and calm conditions every day to care about the family, his/her profession and the country," Gakharia said.