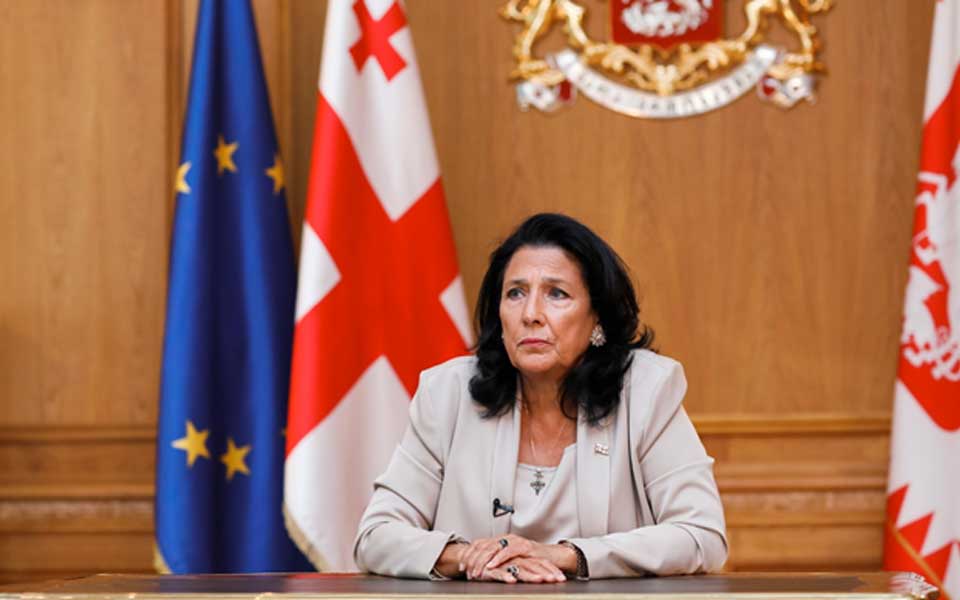 President welcomes ceasefire agreement in Nagorno-Karabakh and calls on parties to resume peace talks
President of Georgia Salome Zurabishvili has welcomed the ceasefire agreement between Armenia and Azerbaijan.
"I welcome the ceasefire in Nagorno-Karabakh and urge the resumption of peace talks. Lasting peace and stability is the only acceptable future for our region,"  Zurabishvili wrote on Twitter.
For the record, the ceasefire in the Nagorno-Karabakh conflict zone has come into force today, at 12 o'clock.
Azerbaijan and Armenia agreed on a ceasefire in Nagorno-Karabakh and the start of substantive talks after a meeting between the Foreign Affairs Ministers of Russia, Azerbaijan and Armenia in Moscow.