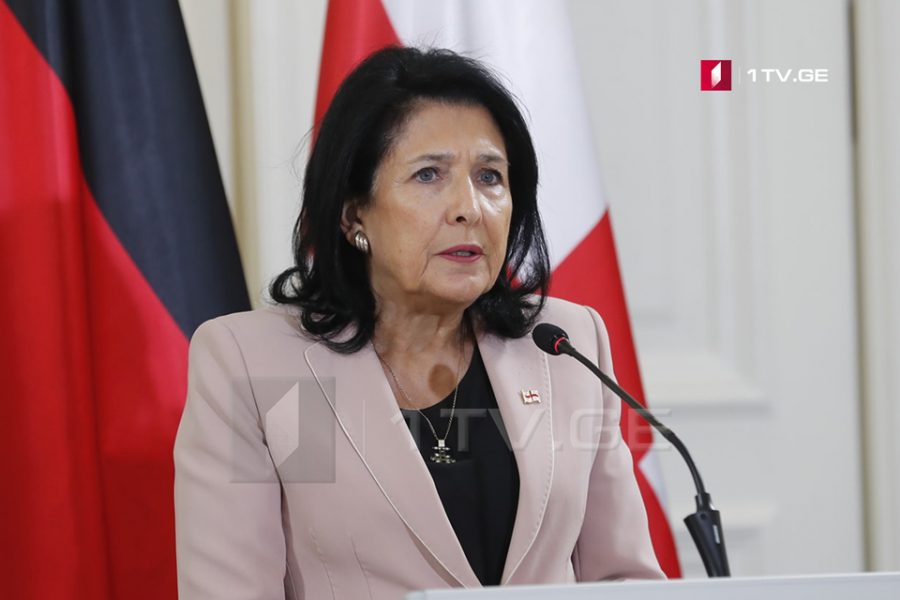 President vows not to allow either government or opposition to endanger strategic interests
"I do my best not to allow anyone, neither the government nor the destructive opposition, which today brazenly signed the document, which it undermined for six months, to endanger the strategic interests of our country," Georgian President Salome Zourabichvili stated.
According to the President, the opposition should not be allowed to provoke destabilization while the government bears the responsibility to hold fair and free elections and meet the taken commitments.
President made it clear that she would stand on the side of Georgia's European choice.
"My position is unchanged. I am committed to everything I have always defended since the very first day – the unity of society, depolarization, unification of the country, political democracy and the European future," Zourabichvili said.