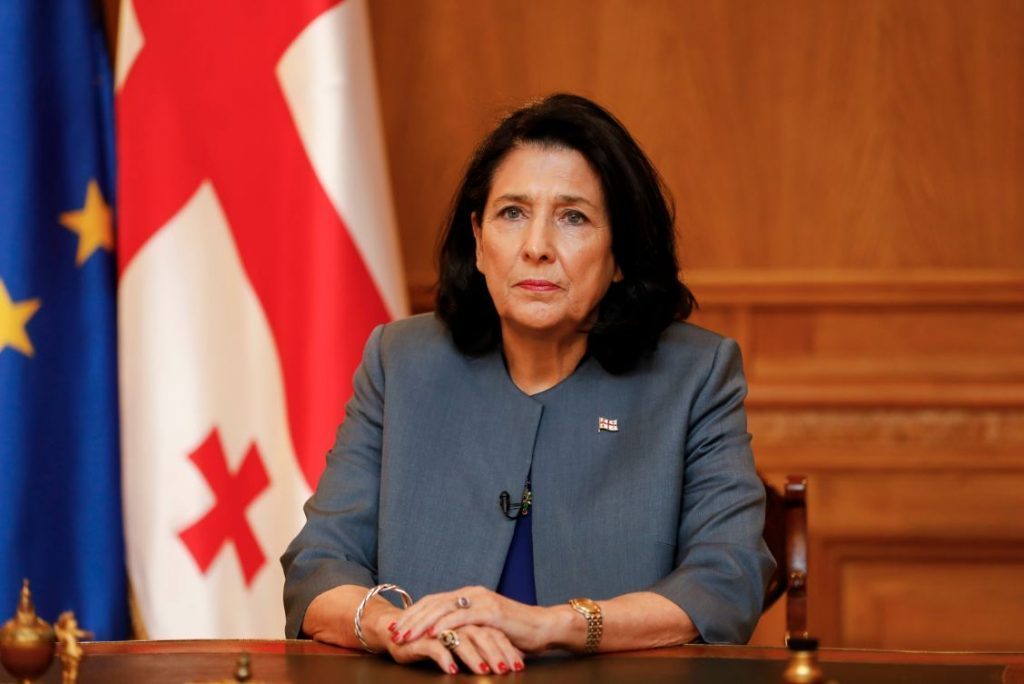 President thanks State Security Service for averting a person's liquidation with high professionalism
A person and his/her life is the supreme value and is protected by Constitution of Georgia – President of Georgia Salome Zurabishvili said.
President thanked State Security Service for averting the attempt of a person's liquidation in a timely manner and with high professionalism.
"We realize that the case has to do with a criminal and provocative act targeted against stability of the country. I think that stability, effective struggle with pandemic and irreversible democratic development may irritate many people. However, such a destructive intention foiled.
Instead of destabilization, Georgia once again proved that it has tools to protect stability that can resist provocations and will pass the path to the future elections peacefully," President Zurabishvili said.
On June 15, State Security Service arrested Vasambek Bokov, born in Ingushetia, within the framework of investigation of a criminal case launched into the fact of preparation of murder by contract and urged everyone to refrain from disseminating unconfirmed information.
Also on June 15, Nika Gvaramia, General Director of Main Channel said that liquidation of journalist Giorgi Gabunia was plotted at the order of Chechen President Ramzan Kadyrov.