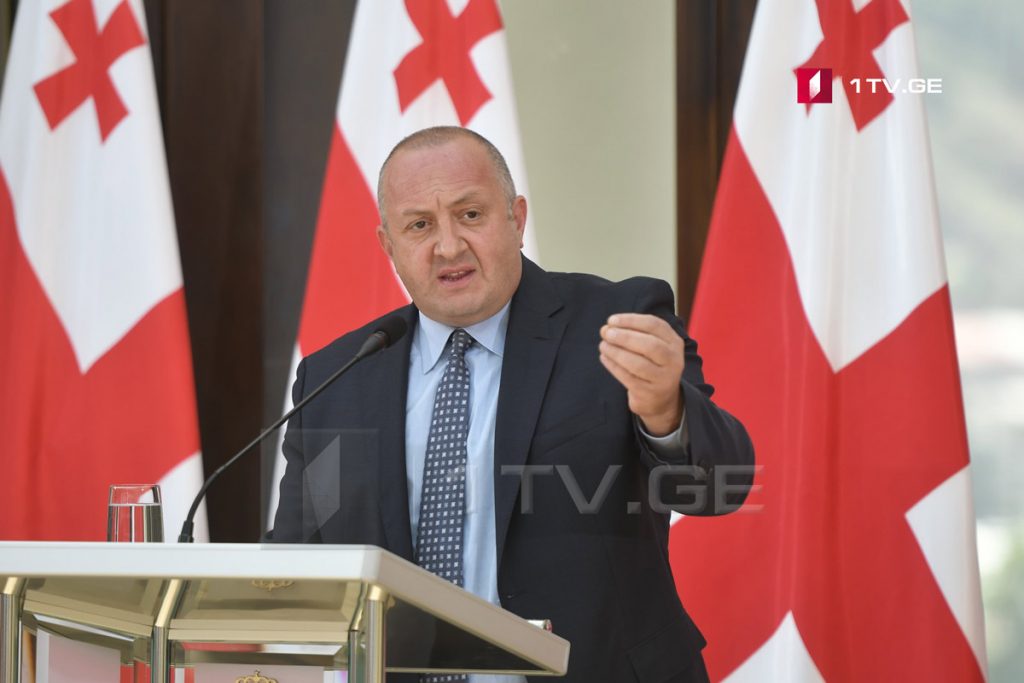 President starts consultations on candidature for Chairperson of the Supreme Court
President of Georgia Giorgi Margvelashvili says that the consultations over the candidate for the post of Chairperson of the Supreme Court will be started from Monday.
Giorgi margvelashvili made the regarding statement at a special briefing held today.
As Giorgi Margvelashvili stated, quitting the post by a high-ranking official in the judiciary system is a very important issue, but it can be described as especially difficult case if we observe to the events that preceded this decision.
"A number of judges or non-judge members of the Council of Justice frequently stressed on the difficult situation in the judiciary system. We daily hear criticism and concern from our international partners. The most noteworthy is Nino's statement, when the country's first judge says that she is a victim of violence. I do not want this resignation to be concealed like as many important political events in our life. The improvement of the judiciary, the qualitative change of the existing situation there is the most important challenge facing our democracy", – President said.
The President has called on the academic representatives, lawyers, and people who contributed for judiciary system in Georgia to be involved in the process.
Nino Gvenetadze resigned from the post of the Chairperson of the Supreme Court and the High Council of Justice today.