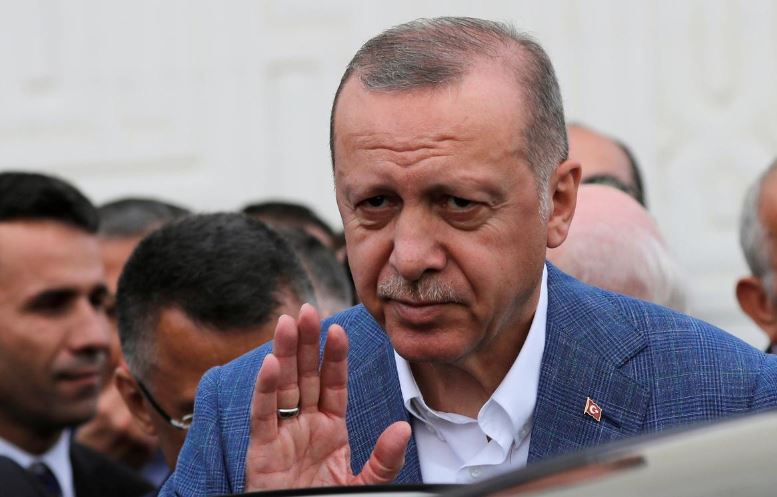 President of Turkey refused to meet with Mike Pence and Mike Pompeo
Turkish President Recep Tayyip Erdogan said on Wednesday that he would not meet with US Vice President Mike Pence during his visit to Ankara to discuss Turkey's military operation in Syria.
"I am standing tall. I will not meet with them," he told Sky News, referring to Pence and US Secretary of State Mike Pompeo. "They will meet with their counterparts. I will speak when Trump comes," he said.
Ankara's assault against Kurdish forces has prompted a chorus of international condemnation. US Vice President Mike Pence and Secretary of State Mike Pompeo decided to travel to Ankara on Wednesday to press Turkey to halt its offensive, the White House said in a statement.
President Recep Tayyip Erdogan says the offensive aims to remove the Kurdish-led forces from the border area and create a "safe zone" to which millions of Syrian refugees can be returned.