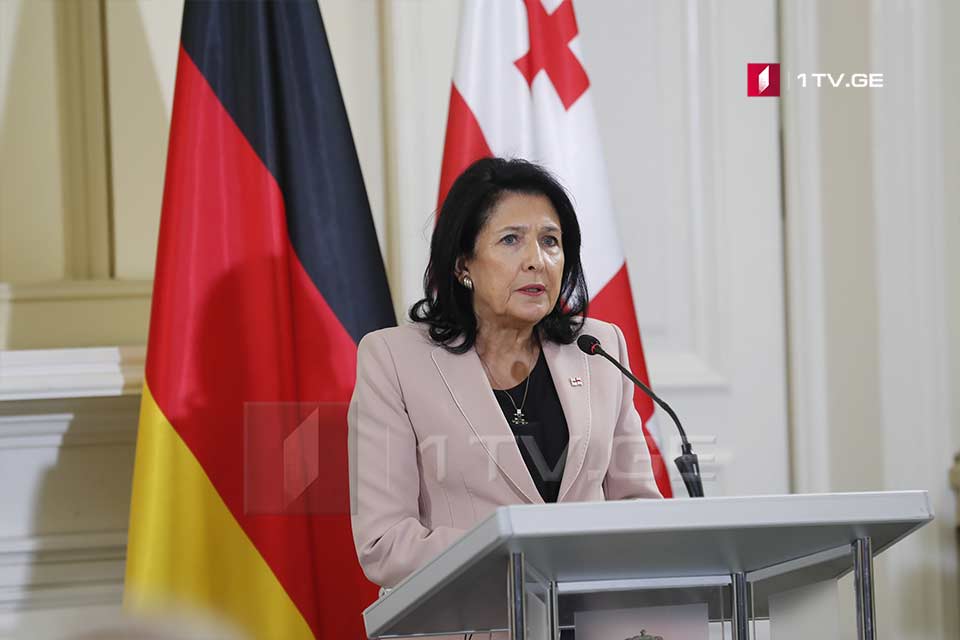 President of Georgia - 'This is not insurmountable difficulty or the end of the democracy'
The President of Georgia released the following statement after Parliament`s decision.
As Salome Zurabishvili stated the society tired of constant scandals and crises, wants to see the prospect.
'It is very unfortunate that the initiative responded to the International Community`s recommendations and was positively assessed, could not be fulfilled.

This leads to a negative assessment of the processes taking place in our country at a time when we need active support in all directions. Such support is essential on the basis of the developments in the occupied territories of Georgia.

However, no matter how the current process in the parliament is evaluated, it must be admitted that this is not insurmountable difficulty or the end of the democracy.

I am convinced there is a way to get out of this tense situation,'- the statement reads.
The constitutional changes prepared by the parliamentary majority regarding transformation onto the proportional system of elections were turned down in the parliament.
The parliamentary and non-parliamentary opposition parties, as well as civic activists,  protest Parliament`s decision and demand the resignation of Prime Minister Giorgi Gakharia and proportional Snap elections.