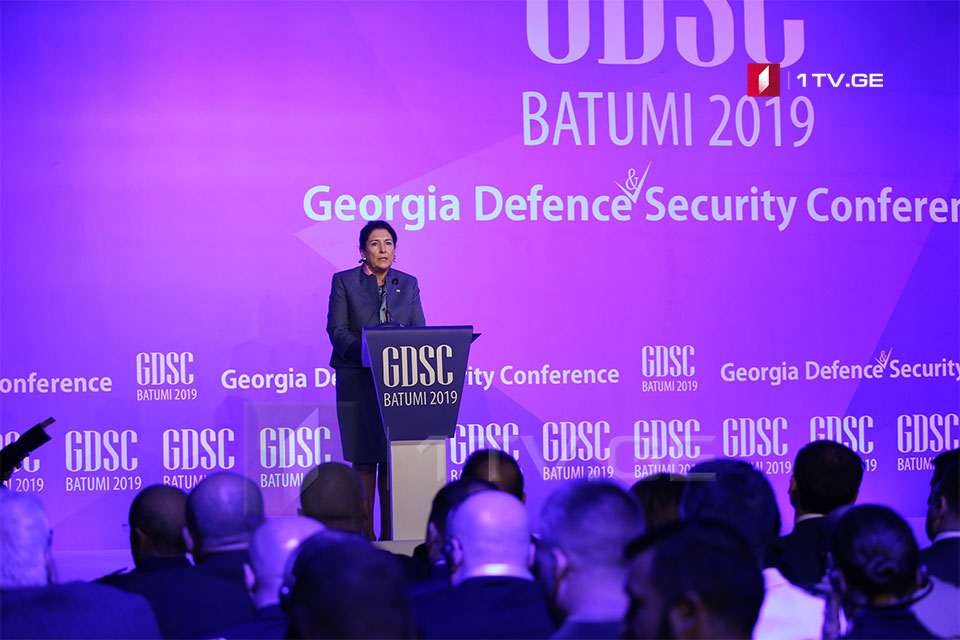 President of Georgia – Security of the Black Sea region is important for partners
President of Georgia Salome Zurabishvili opened the 13th Georgia Defense and Security Conference (GDSC), which will be held in Batumi city of Adjara region on November 6-7.
In an address to the conference participants, Zurabishvili underlined that Batumi hosted many activities during the year that confirmed how important the security of the Black Sea region was for partners.
"The Black Sea, Georgia and relations with Georgia are important for our partners. . .  Representatives of 35 countries have gathered today here to once again discuss what defence and security of Georgia mean in this region," Zurabishvili said.
The 13th Defense and Security Conference is hosted by Hilton Hotel in Batumi. High-ranking Georgian and foreign politicians, military experts and representatives of civil society, mass media and academic circles are taking part in the conference.