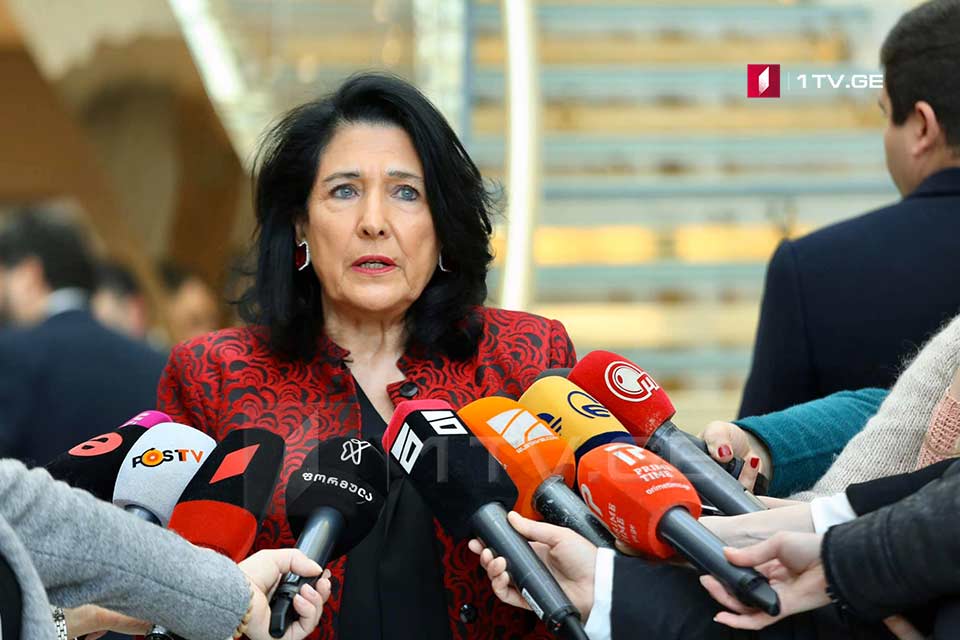 President of Georgia – Insult of Constitutional Court is insult of Constitution, President rather than any person
Insult of Constitutional Court means the insult of Constitution and President – President of Georgia Salome Zurabishvili said in Batumi city during the oath-taking ceremony by new Judge of Constitutional Court.
President said that statehood depended on strength of institutions. When commenting about the protest and questions about judges, Zurabishvili said that she was not an investigator and would not probe into the past of certain persons.
Constitutional Court has new Judge  – Vasil Roinishvili, elected through the quota of Supreme Court of Georgia. Roinishvili replaced Zaza Tavadze on the post.
Representatives of Lelo Party and non-governmental organization Alternative participated in the protest outside the Court.