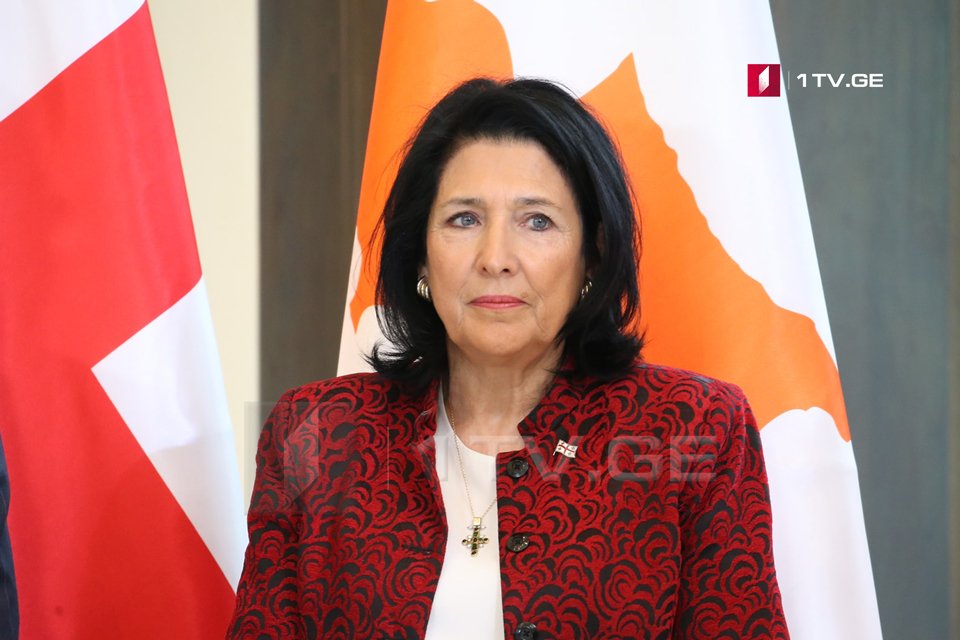 President of Georgia congratulates Chairman of Caucasus Muslims Office on jubilee
President of Georgia Salome Zurabishvili congratulated Chairman of Caucasus Muslims Office Sheikh-ul-Islam Haji Allahshukur Pashazadeh on his 70th jubilee and the 40th anniversary of the election on the post.
Participants of the 2nd Summit of World Religious Leaders in Baku, Azerbaijan, were introduced to the letter by President of Georgia.
"Georgians and Azerbaijanis are the nations of different religious confessions but we are linked with friendship.
I have always seen the role of you and Georgia's Catholicos-Patriarch in maintaining and strengthening these relations.
I hope that this friendship will never cease, we will care about it and will strengthen the region for which peace and development are vitally important," reads the letter of Georgian President.
The information is released by Presidential Administration.