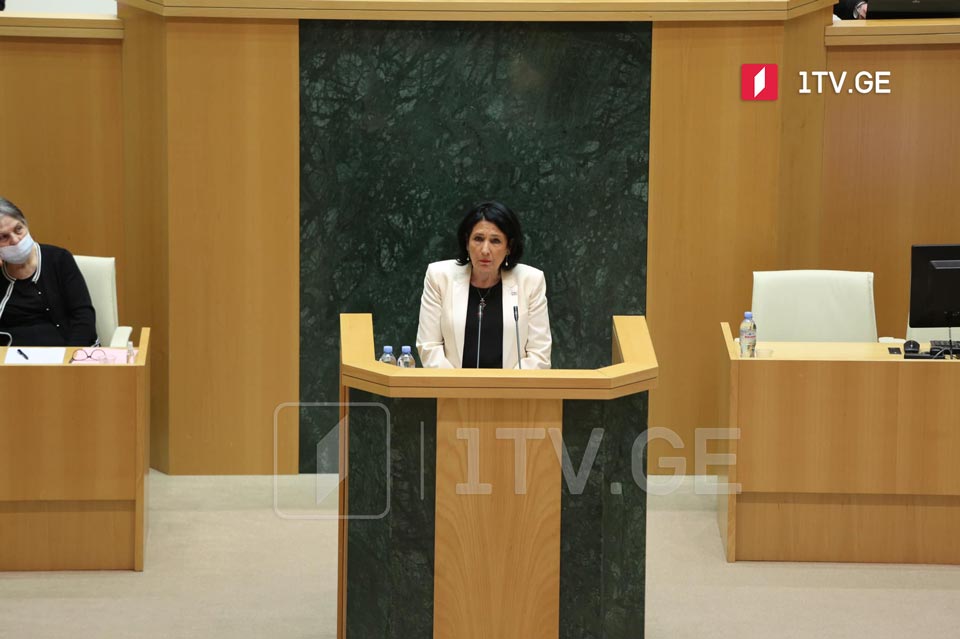 President: Neither side demonstrated courage to compromise
President of Georgia Salome Zourabichvili spoke about the ongoing political crisis and high polarization in Georgia during her annual report delivered to the Parliament on Friday.
According to the President, foreign partners better understand how crucial it is to resolve the crisis, to put aside party interests for Georgia's better future.
"Georgia's democracy and stability has utmost importance for Europe. We received support from the European Union, but we failed to appreciate it," Zourabichvili claimed. She thanked the American and European partners for their mediation efforts and expressed regret that no agreement was reached so far.
"Unfortunately, neither party demonstrated courage to compromise, to put stability, democratic progress and active partnership of Europe higher than mere details," the President said.
President Zourabichvili added that both sides probably thought that they won by no concession.
"I want to call on all parties to make the decision that has no alternative. Our future is put on the scales. There will be no defeat or victory for anyone. The only way is to reach an agreement, accord and progress," President claimed.