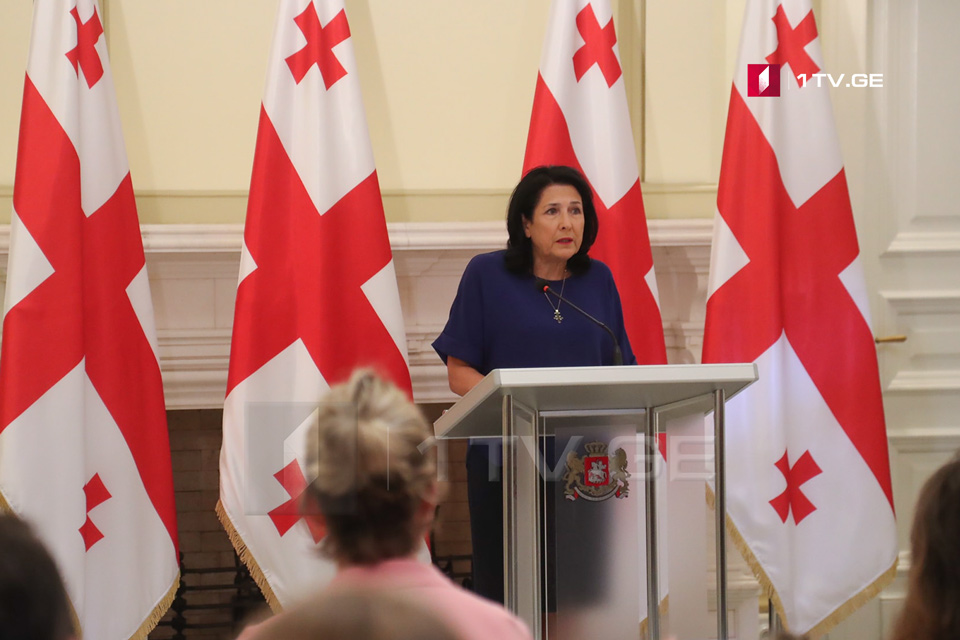 President – I call on Russian authorities not to respond to escalation of tension
I call on the Russian authorities not to respond to the escalation of tension – Georgia's President Salome Zurabishvili said during the briefing. She said that peace policy was the only way to maintain stability both in the country and the region.
Georgian President also addressed the Georgian citizens living in Russia. "I am your president, too, and your welfare is important for me. I know that the Russian government does its best to keep our lives continue peacefully," Zurabishvili claimed.
President also took the chance to extend her message to visitors and Russian guests. "Georgia is a symbol of tolerance historically, and we will not admit violation of this tradition. There has not been any single incident even in the tense period that would cause a threat to foreign citizens or guests and it will continue so," Zurabishvili said.