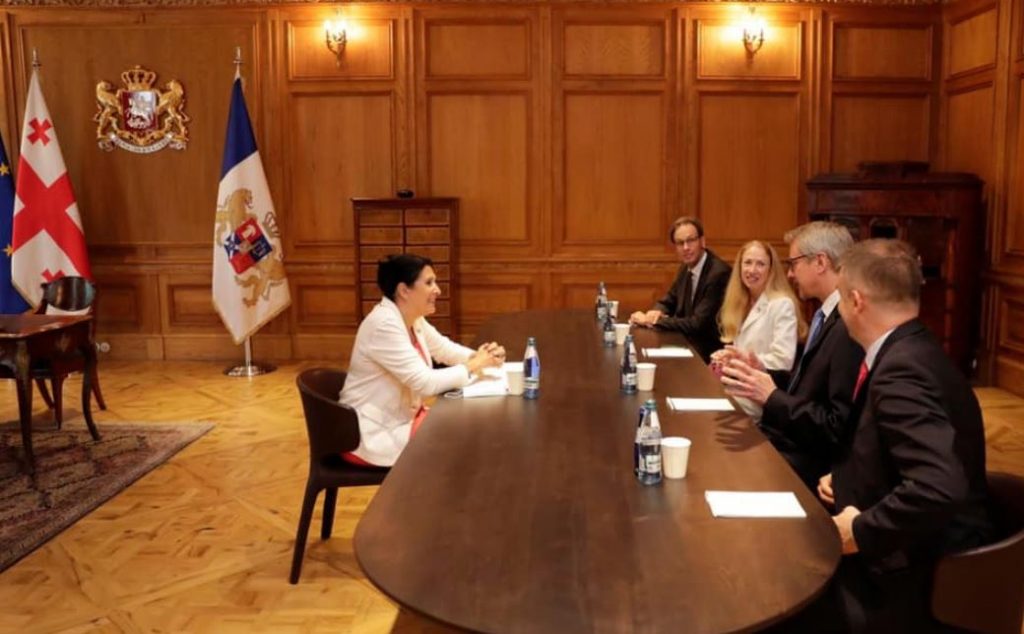 President – Georgia has passed democracy tests but the process has to be completed with peaceful and fair elections in Georgia
President of Georgia Salome Zurabishvili met with Ambassadors accredited in Georgia, who participated in a dialog between the parliamentary majority and opposition.
President thanked the Ambassadors for having been involved in the process that was oriented on strengthening of stability in the country.
As Zurabishvili underlined during the meeting held at Orbeliani Presidential Palace, Georgia had already passed democracy tests several times but the process had to be completed with peaceful and fair elections planned to be held in autumn in Georgia.
"In order Georgia to pass another test successfully and nothing threatened stability, more attention is needed both inside and outside the country and involvement of partners and their support is important," President claimed.
EU Ambassador to Georgia Carl Hartzell, Head of the Council of Europe Office in Georgia, Christian Urse, US Ambassador to Georgia Kelly Degnan and German Ambassador to Georgia Hubert Knirsch attended the meeting.