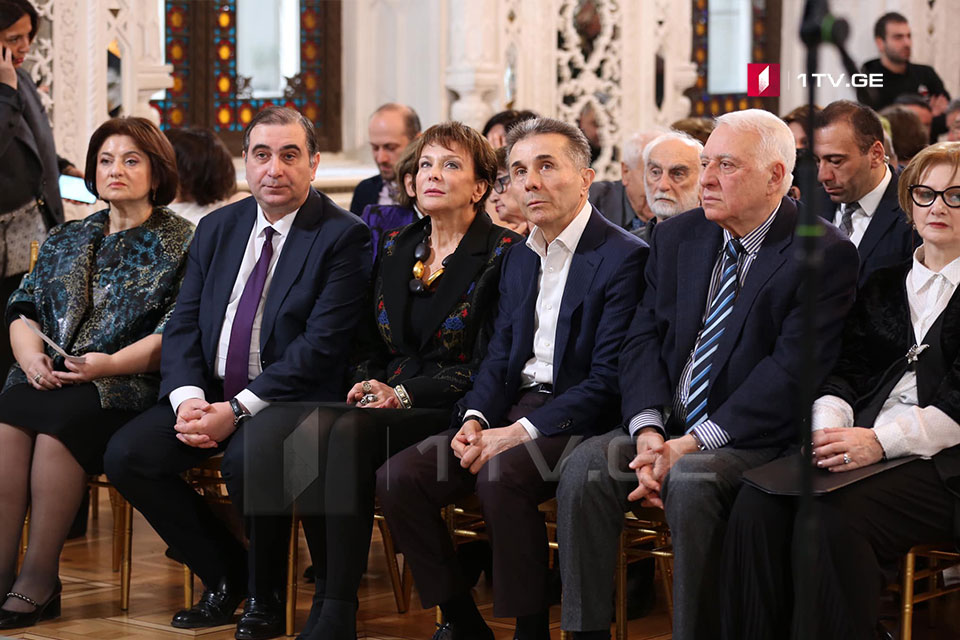 The book "Georgia: History. Culture. Ethnography" presented at Youth Art Palace
Cartu-International Charity Foundation and the International Centre for Georgian Folk Song presented a book entitled "Georgia: History. Culture. Ethnography" in Youth Art Palace earlier today.
The leader of the ruling Georgian Dream Party, Bidzina Ivanishvili who supported the project, attended the presentation.
"Georgia: History. Culture. Ethnography" is a unique English-language publication that presents research on the cultural heritage of Georgia. The book is edited by Art Director of Rustavi, State Academic Ensemble of Georgian Folk Song and Dance, Anzor Erkomaishvili.
This book consists of more than twenty chapters in which Georgia's musical folklore is described in detail according to its different ethnographic corners. It is accompanied by audio recordings of more than 2,000 Georgian folk songs and church hymns. It also contains unique videos of Georgian folk dances.
Readers will learn about Georgian folk architecture, pottery, stone masonry, winegrowing-viticulture, costumes and other elements of Georgian folk traditions.