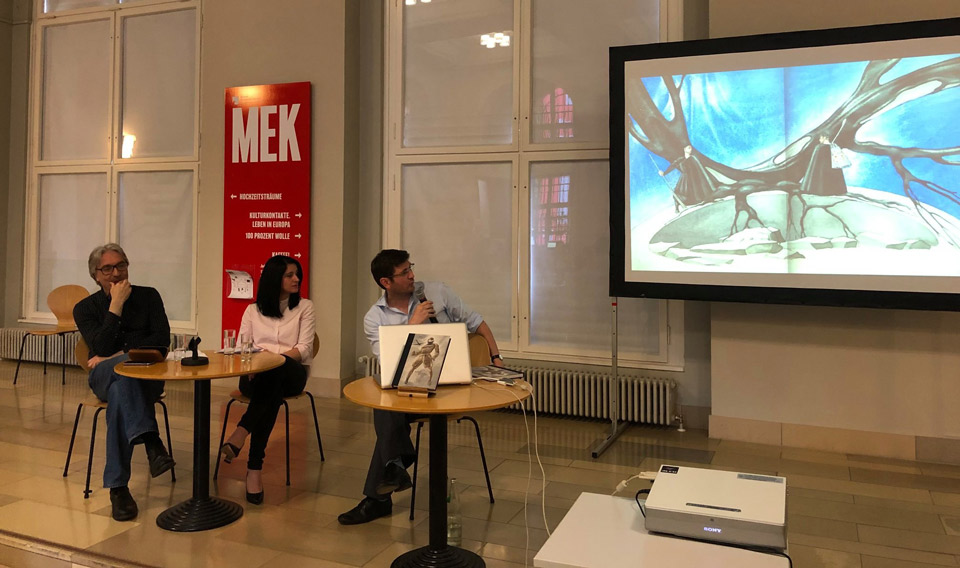 Presentation of book "Petre Otskheli" held in Berlin
With the support of the Georgian National Book Center, the presentation of the book published in the German language "Petre Otskheli" was held in Berlin.
Georgian writer Kote Jandier has worked on the texts for the special edition, and the introduction belongs to Giorgi Kalandia, Vladimir Valminski and Vadim Zakharov. The book contains more than 100 illustrations and various documentary materials.
The event, held at European Culture Museum, was organized by the publisher and the Embassy of Georgia to the Federal Republic of Germany.