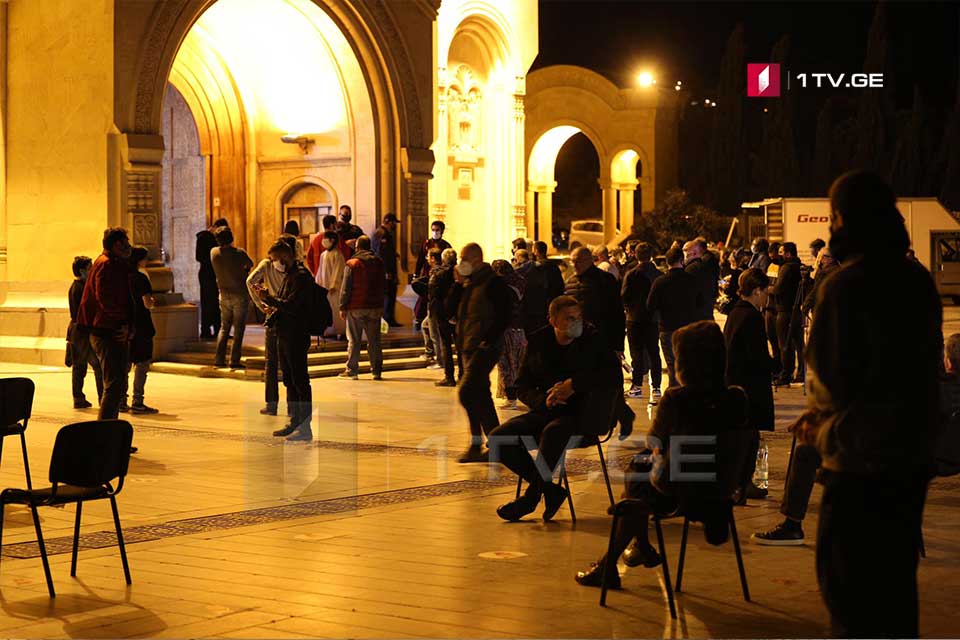 Preparations for Easter Liturgy at Sameba Cathedral (Photo)
Preparations are underway for the solemn Easter liturgy at Sameba (Holy Trinity) Cathedral in Tbilisi.
The believers have already gathered in the cathedral and will stay there till 06:00 tomorrow morning, end of the curfew hours.
The believers will have to observe the social distancing guidelines and wear medical face masks both inside and outside the church. The Patrol Police crews are controlling the situation.