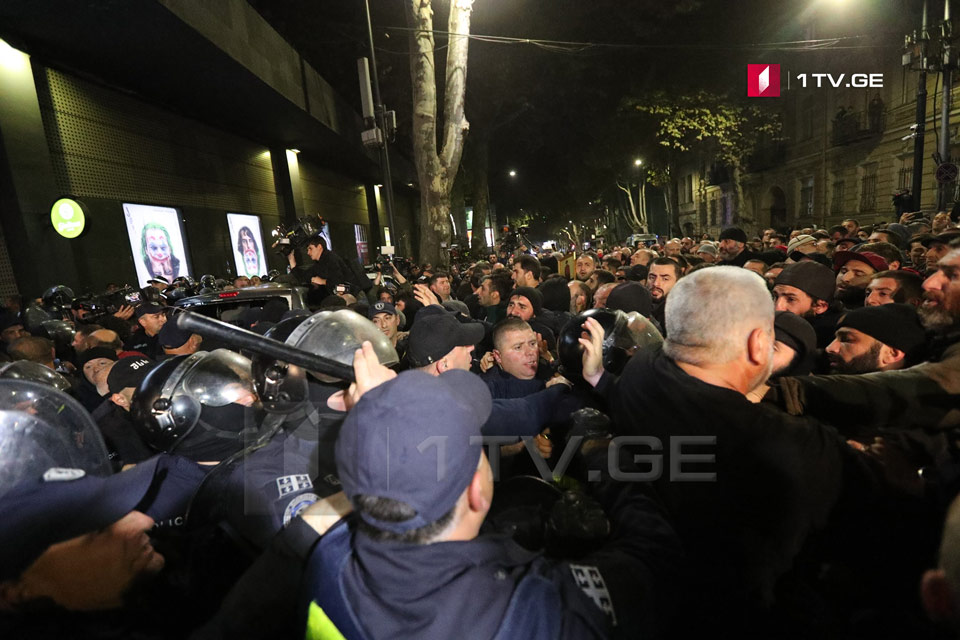 Police detained two protesters outside Amirani Cinema
Police have detained two protesters outside the building of Amirani Cinema in Tbilisi, where the premiere of Georgian-Swedish film "And Then We Danced" is scheduled for this evening.
As Ministry of Internal Affairs of Georgia said these two people were detained for "violation of public order and disobedience of a police officer's order. "
Sandro Bregadze, leader of ultra-conservative movement Georgian March, has announced that he, along with his supporters, will hold a demonstration against the premiere of "And Then We Danced". As Georgian March believes the movie undermines Georgian traditions and values.
The Georgian Interior Ministry has promised to ensure safety and freedom of expression amid threats voiced by ultra-nationalist groups just before the premiere of "And Then We Danced"  movie in Tbilisi and Batumi cinemas starting later today.