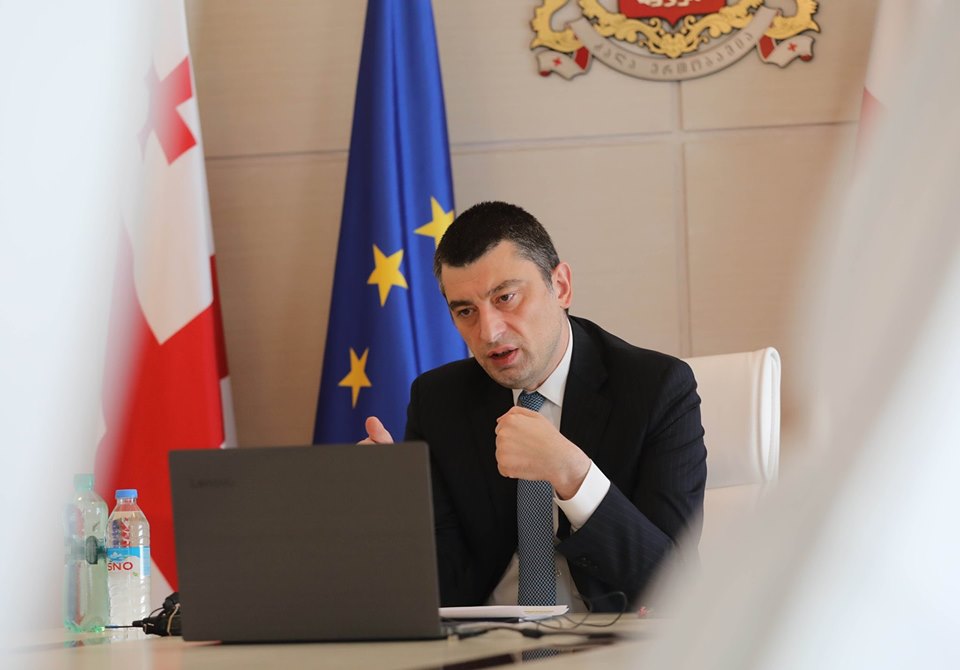 PM - Wearing face masks, social distancing becoming a part of our life
"Economic revival, opening the economy, and post-crisis management are becoming the government's top priority," Georgian Prime Minister Giorgi Gakharia said at today's sitting.
As the prime minister noted, the government will have this opportunity only if the Ministry of Healthcare ensures the effective management of the epidemic.
"This is critically important and at the same time, every one of our citizens must understand that the novel measures that are less than pleasant, such as wearing face masks and social distancing, are becoming a part of our life. I would like to reiterate this because this is the only way and means for us to withstand economic competition and to be effective in terms of economic recovery," Giorgi Gakharia stated.
The head of government noted that the Ministry of Economy has been instructed to develop a strategic plan to restore the tourism sector.
"Several days ago, the Ministry of Economy was instructed to develop a strategic plan for the restoration of the tourism sector – one of the most affected sectors and one of the most important driving forces for our economy. As far as I know, this plan has been completed and we will review it in the coming days," Giorgi Gakharia noted.