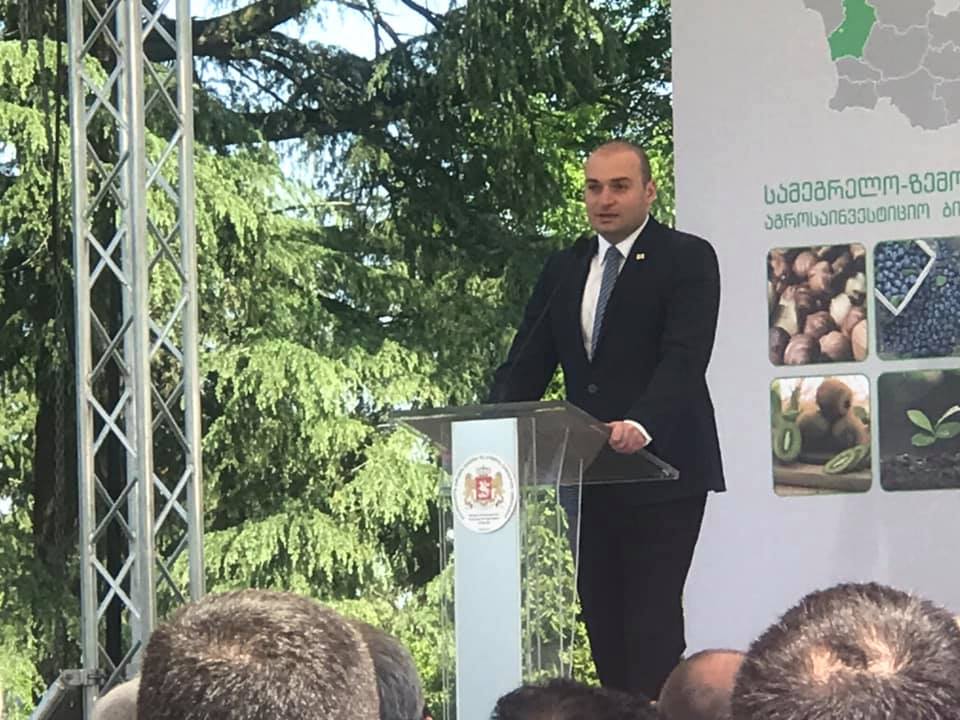 PM: We will cancel taxes for all entrepreneurs producing ecologically clean products
We promise you that step-by-step we will be able to cancel taxes for all entrepreneurs producing ecologically clean products in Georgia, – Prime Minister Mamuka Bakhtadze said at the agro-business forum in Zugdidi city of western Samegrelo region.
According to Bakhtadze, he listened to farmers' pieces of advice in different districts of Samegrelo. The PM voiced a new initiative.
"We need to be recognized by the world as a country producing ecologically clean products. This will help us overcome poverty. This will allow us to advance our agriculture sector to a new level of development. I have heard many advices from our farmers in Zugdidi and other regions of Samegrelo and based on these recommendations, we announced a new initiative yesterday.
The first is a project called Cultivate the Future. We took your advice and you know that the upper limit has been increased to two hundred thousand GEL from a hundred thousand GEL, which will enable each of you to further develop this business," PM said.
According to him, the government will do its best to overcome poverty. "We will do our utmost to be able to fully utilize the agricultural potential in this region, because of the simple reason, which is that the Georgian farmer must be successful in order to make the country successful. We all understand that our homeland cannot be successful without overcoming poverty, "Bakhtadze said.