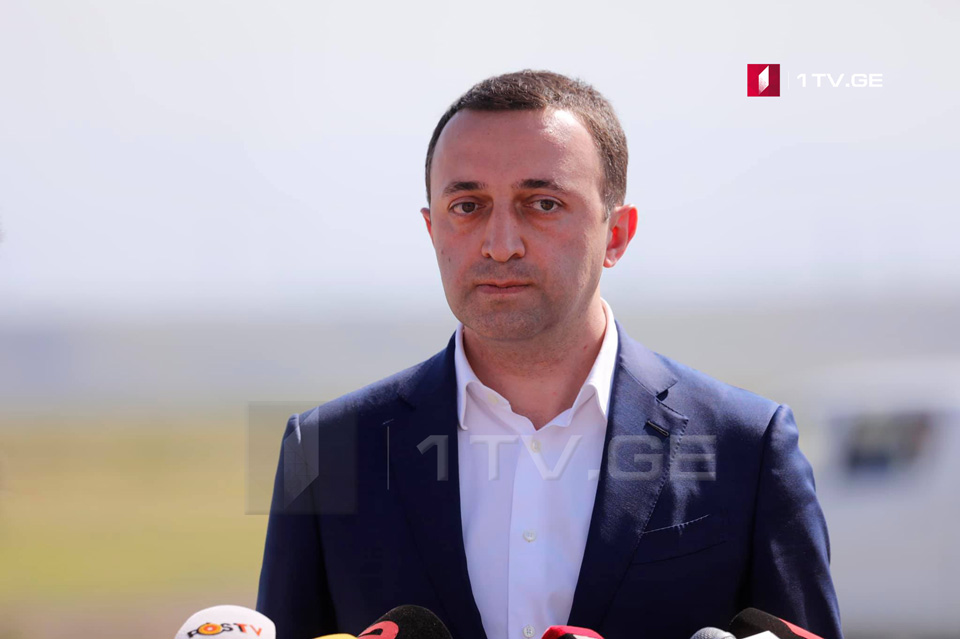 PM to visit Guria region
Georgian Prime Minister Irakli Garibashvili will visit the western Guria region of Georgia on Friday.
Together with the World Bank Regional Director for the South Caucasus, Sebastian Molineus, and Minister of Economy and Sustainable Development, Natia Turnava, the PM will hold the presentation of the Internet Project at a public school in Upper Bakhvi village.
PM will unveil a memorial of Anzor Erkomaishvili (Georgian singer) at Ozurgeti Folklore Center.
Prime Minister, Parliament Speaker, Kakha Kuchava and Minister of Culture, Sports and Youth Affairs, Tea Tsulukiani will then visit Aleksandre Tsutsunava Ozurgeti Drama Theater, which was fully rehabilitated with the financial aid of Charity Foundation Kartu.
The governmental members will attend a play staged based on the story of Nodar Dumbadze (Georgian writer).