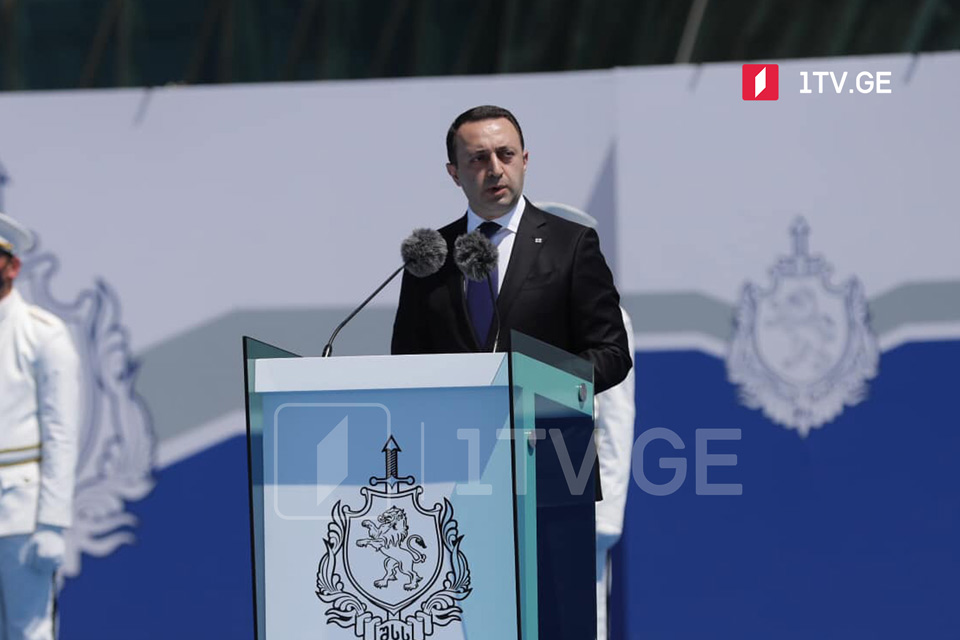 PM to police officers: I thank you for your service, professionalism, dedication
Georgian Prime Minister Irakli Garibashvili congratulated the police on their professional day and thanked all police officers for their service, selflessness, and professionalism.
"I thank you for your service, selflessness, professionalism, and dedication. I thank you for your heroism. I thank your parents, spouses, and children. Dear friends, it was a great honor to be your Minister, to work with you, and to serve our people and country by your side-one of the most valuable and memorable periods in my political career. It was at that time that I learned best what it means to be a police officer. I know well how hard your job serving our people and country round the clock is, the reason why we are grateful to you. You are our country's protectors ensuring our citizens' safety and peace and quiet, rule of law, and public order," Garibashvili stated in his speech at the event marking Police Day.
"Certain anti-state forces are constantly trying to discredit the police and police officers, which is absolutely unacceptable," the Head of Government said emphasizing that the state will take an uncompromising stance on such attempts.
"Unfortunately, many of you have lost their lives in this heroic service. I bow my head in memory of those hero police officers who sacrificed the most precious gift of life for our country and laid their lives on duty in service to our country and people. I am grateful to their families, parents, spouses, and children, and I want them to know that the state is standing by their side. The state will take an uncompromising stance every time such an attempt is made, and we will not let anyone discredit our honorable police officers. We must do even more for you, to improve your social conditions and secure your social guarantees. Today, the police force is a politically neutral institution. Today, we have a strong, functioning professional police force, for which I once again thank you. We are proud of you!," PM stated.
Georgia marks Police Day today. On this day, the Ministry of Internal Affairs (MIA) held a special event attended by the Georgian top officials.