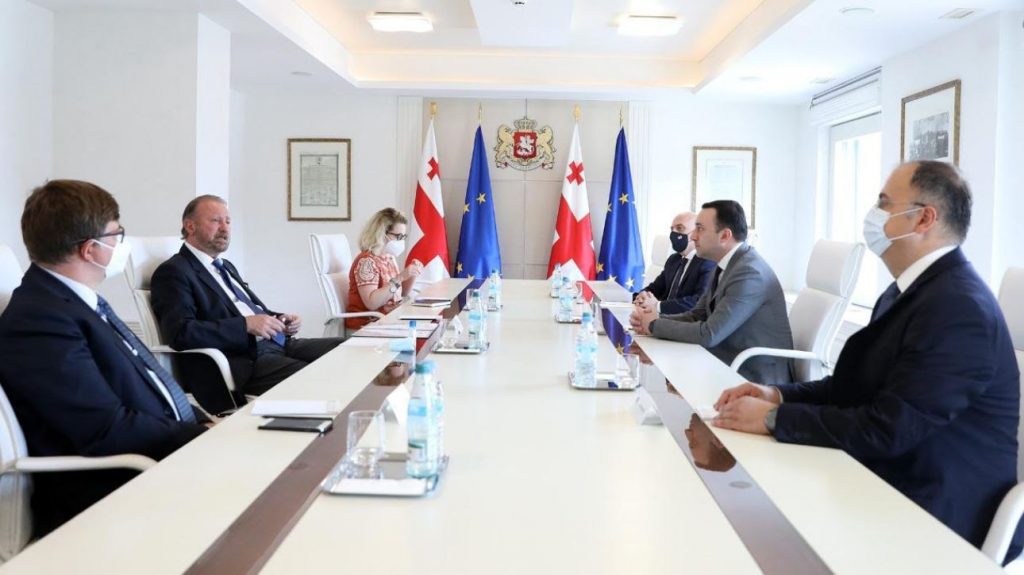 PM to ask PACE President to send as many election observers as possible
Georgian Prime Minister Irakli Garibashvili asked the President of the Parliamentary Assembly of the Council of Europe (PACE), Rik Daems to send as many election observers as possible for the October 2 local elections in Georgia.
During the meeting, PM said the Georgian government was motivated to hold the upcoming elections in a peaceful and transparent environment.
PM and PACE President also spoke about the EU-brokered April 19 agreement. Garibashvili noted that the ruling party fulfilled all points as per the agreement. He stressed that one part of the opposition continued to refuse to sign the document that impeded stabilization of the political situation.
PM Gharibashvili also touched upon the July 5-6 developments in Tbilisi. He claimed that all facts of violence against journalists would be fully investigated and all the assailants – punished.