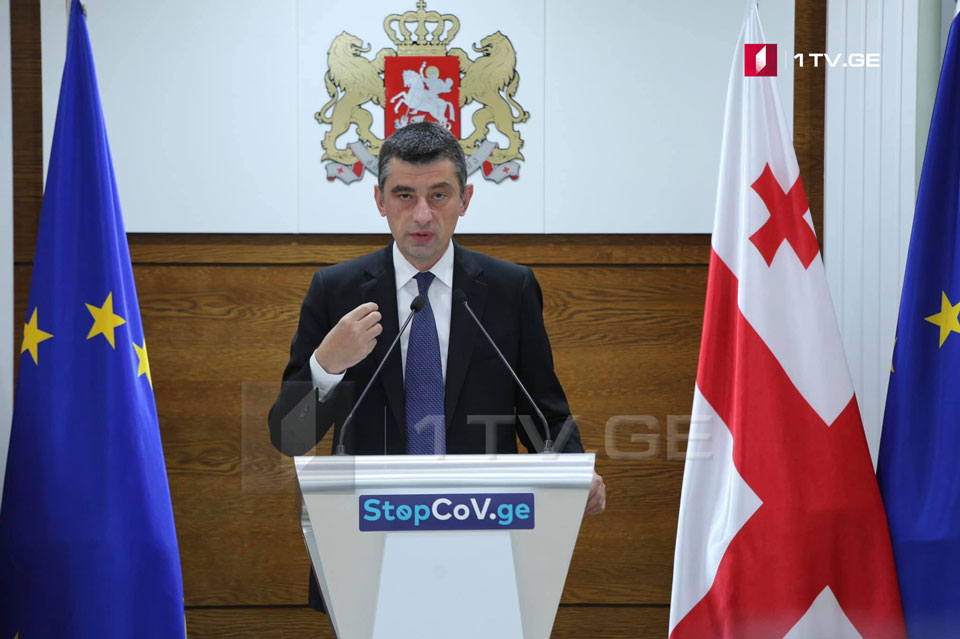 PM – There will be no nationwide lockdown
Prime Minister Giorgi Gakharia said after the sitting of Coordination Council that nationwide lockdown will not be imposed in Georgia.
As PM said, there were many speculations on part of the "irresponsible political forces" about the lockdown ahead of the elections. "There will be only location restrictions introduced in Georgia," Gakharia claimed.
Also, according to PM, victory over the pandemic will have the price only if economy is inflicted minimal harm.
"The virus will pass, we will defeat the pandemic and quick restoration of our economy will be the number one priority. I remember well how some people speculated about the number of quick tests during the first wave of the pandemic. It will be same during the second wave. The effectiveness will be evaluated with several criteria in the world and the main one will be minimal harm to economy," Gakharia claimed.