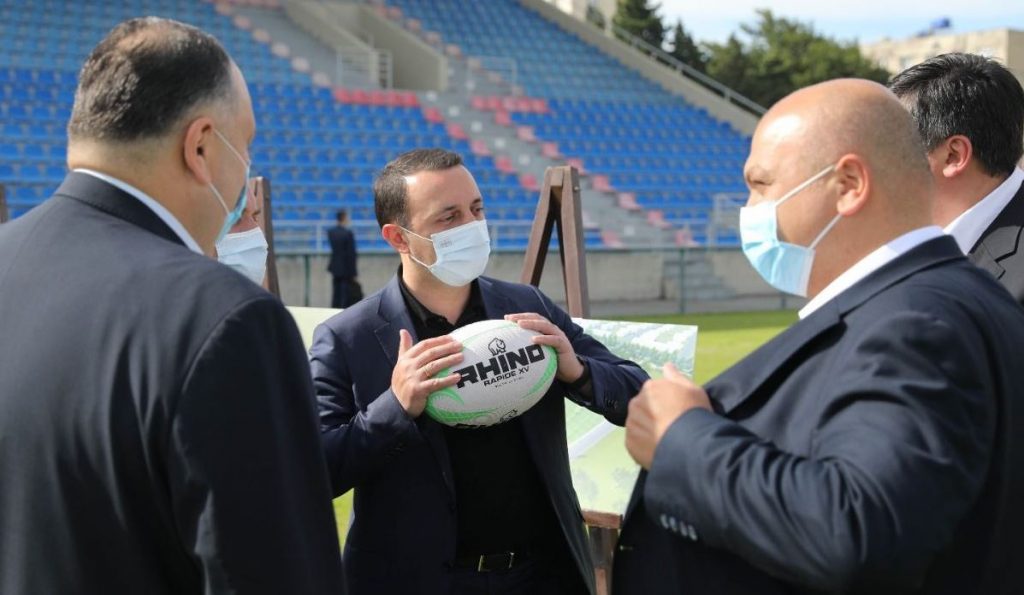 PM says rugby base stations to be arranged in all municipalities
"We have demonstrated with our achievements and heroism that rugby is our game. Results that we have attained in this very short time are truly pleasing," said Prime Minister Irakli Garibashvili during the meeting with rugby players at AIA rugby arena in Kutaisi.
"It is truly remarkable and gratifying that our small country with a very strong and unbeatable rugby team ranks 12th in the world. Our ambition is to soon enter the Top 5 and we will do our best for this together – Government, private sector and of course you – our sportsmen. You will have the maximum support from the government and businesses," PM said.
The Head of Government of Georgia highlighted the special role of the Cartu Fund and former GD Chair Bidzina Ivanishvili in the development of rugby infrastructure throughout the country. He said the rugby development plan envisaged building of 100 base stations in every municipality.
Tea Tsulukiani, Deputy Prime Minister and Minister of Culture, Sport and Youth of Georgia and Soso Tkemaladze, President of the Georgian Rugby Union of Georgia also addressed the sportsmen.