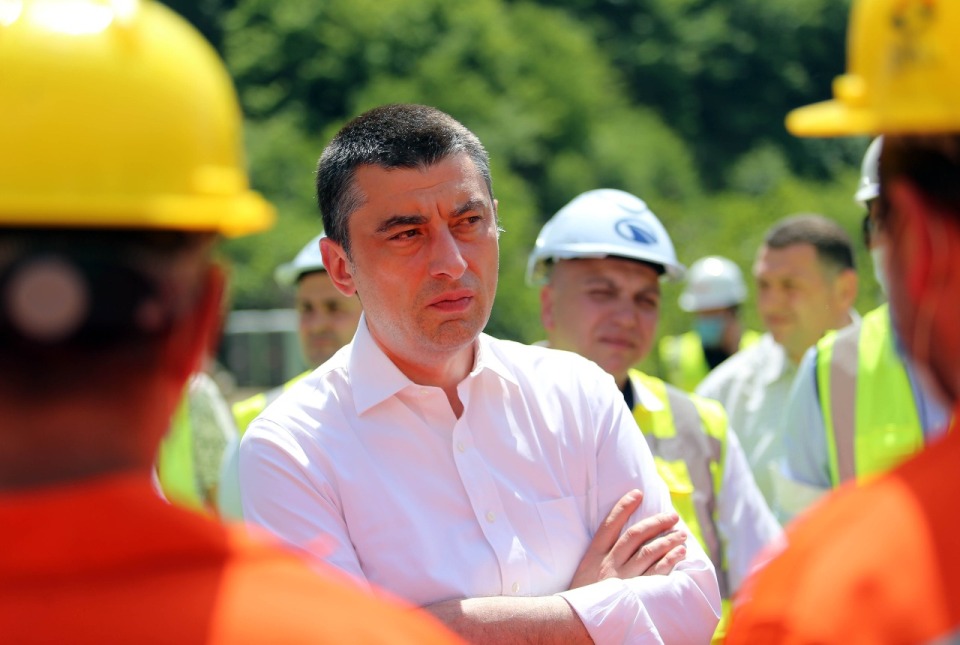 PM: Rikoti Gorge Modernisation Project has Tremendous Importance for our Economy
A 180 meter-long tunnel has been cut first time ever within the scope of road modernization at Rikoti Gorge and namely at Khevi-Ubisa segment, by Khevi Village. The construction site was visited today by Giorgi Gakharia, Prime Minister of Georgia together with Maya Tskitishvili, Deputy Prime Minister and Minister of Regional Development and Infrastructure of Georgia along with Zviad Shalamberidze, Governor of Imereti region.
The Prime Minister of Georgia, Giorgi Gakharia noted that "it is the largest infrastructure project in the country, implementation of which has not stopped for a day irrespective of the global pandemic."
"It was our absolutely conscious decision not to stop the systemic projects in the country. Construction of such assets should continue. This decision has a very significant justification. Everyone knows it well that this project has tremendous importance for our economy and overall development of the country. It is a Georgian fragment of the East-West Corridor, which stretches out at almost 388 kilometres. It is the fragment, which connects Europe with China through Georgia and timely completion of this road has tremendous international importance, as this road will generate colossal economic revenues to the region, country and residents of this region" noted the Prime Minister of Georgia.
Projects implemented at Rikoti Gorge employed 5000 people in 2019. Out of them 70-80% are citizens of Georgia. The number of jobs will double after the launch of construction works at the remaining segments of the road.
The Prime Minister of Georgia noted that "this project is of paramount importance for retaining additional competences in the country and for making Georgian companies qualified to deliver projects of similar magnitude in future."
"This is an utterly impressive systemic infrastructure project, which will entirely alter the quality mobility in the country. The high degree of mobility is translated into quick economic development. This segment includes almost 96 tunnels and 53 bridges. It means that Rikoti Gorge will be the main engineering road, the greatest significance of which is to retain additional competencies from the project in the country to make exclusively Georgian companies carry out similar projects when the country gets ready to invest 2.5 BLN GEL in similar projects in future. It is of pivotal importance, as this particular project will need to be followed with an extension to the Red Bridge, along with an infrastructure project connecting Mtskheta with Larsi. We will do our best to make Georgian companies qualified to deliver these projects," added the Prime Minister of Georgia.
According to the Press Service of the Government Administration, special spaces will be arranged within the road construction project at Rikoti Gorge, whereby residents of adjacent villages will be able to sell their merchandise. Such commercial squares will be arranged in Surami, Shrosha and Zerstaponi, while a Community Centre and a new kindergarten will be built in Khevi Village.
Construction works are actively progressing also at Ubisa-Shorapani segment of Rikoti Gorge. Currently, 12 tunnels and 21 bridges are being built. Within 2 weeks 2 tunnels will be cut at this segment of the road. A 4-lane road of cement and concrete with a length of 13 kilometres, 18 tunnels and 27 bridges will be constructed within Ubisa-Shorapani segment of the project.