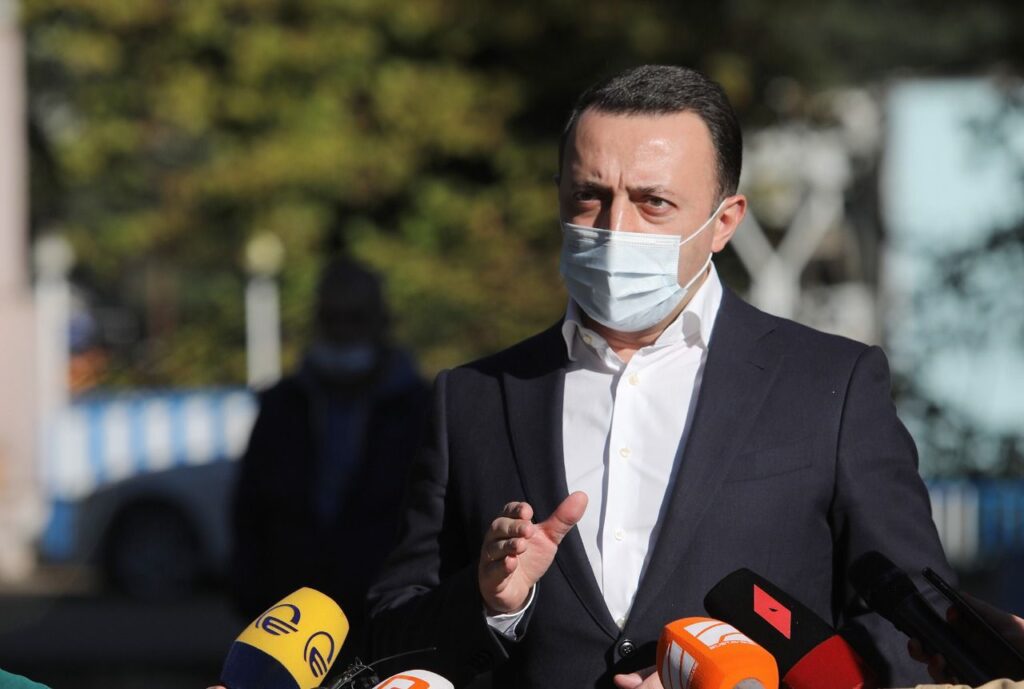 PM: Prisoner Saakashvili not to enjoy privileges
Prime Minister Irakli Garibashvili said he could not understand why jailed ex-president Mikheil Saakashvili refused to eat and was on a hunger strike. "Prisoner Saakashvili will never be privileged," he told journalists in Tsageri.
"Prisoner Saakashvili does not differ from other convicts, except that he committed much larger crimes against our country, our people and before our future, than other prisoners such as occupation, lost territories, and devastating lives of thousands of people. Saakashvili will remain in prison for at least six years," Garibashvili claimed.
Law enforcers arrested Mikheil Saakashvili in the Georgian capital of Tbilisi on October 1 and sent him to N12 Rustavi prison. Ex-president has been on a hunger strike since the very first day of his arrest.