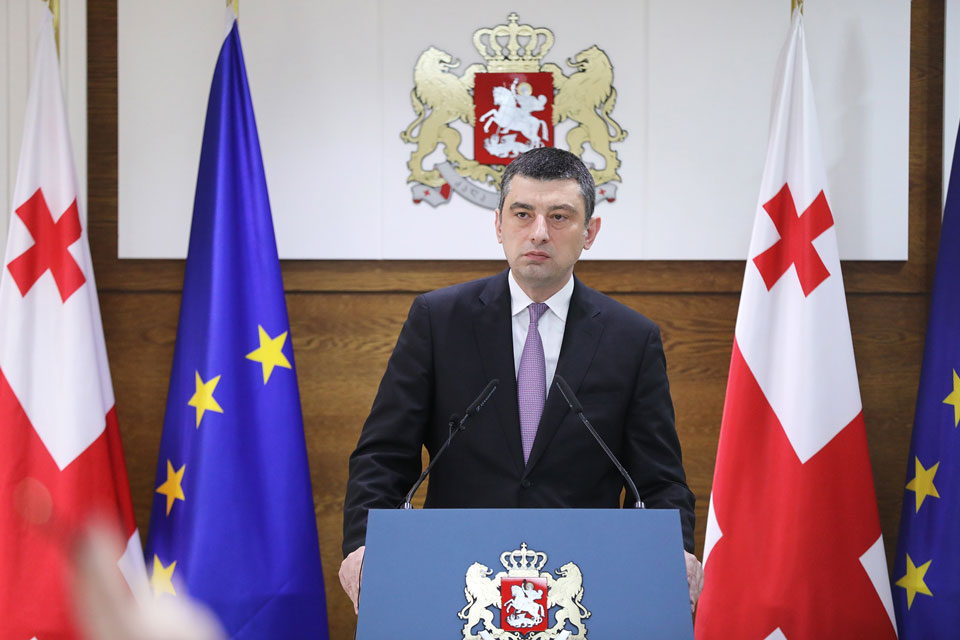 PM – It is a war with invisible enemy where nobody has chance to win without unity of government, civil sector and civilians
Our main task is not to have a steep peak in the process of spreading the novel coronavirus and to avoid it. We need a plateau, that is the main purpose for which we are working, – Georgian Prime Minister Giorgi Gakharia said in live air of Imedi TV.
PM said that the highest engagement of top-level professionals and fast and effective management represent the strategic and tactic steps of the government in struggle against the virus.
"We don't have grounds to be calm and self-satisfied. Being highly organized, attentive and mobilize is essential since this is a struggle with invisible enemy where no government, even in stronger countries than Georgia, has the chance to win unless everybody unites – government, civil sector and every citizen.
We have had many challenges and we will cope with this one as well but what matters is at the price of what? Our goal is to find the balance. The foremost importance goes to health of our people of course but we should remember about the damage that will be inflicted to economy," Gakharia said.