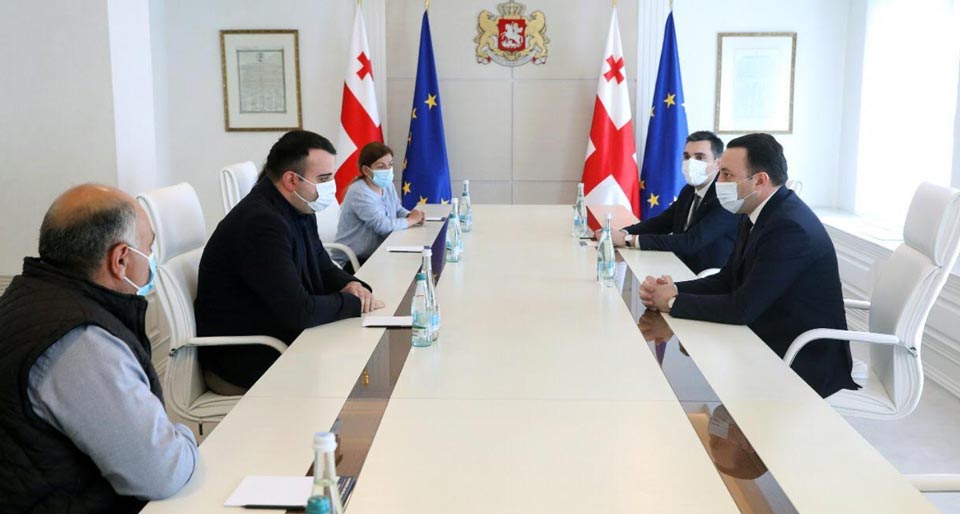 PM: Government uses all mechanisms to release Tskhinvali-imprisoned Zaza Gakheladze
Prime Minister Irakli Garibashvili met family members of the unlawfully imprisoned by the occupied Tskhinvali regime Georgian citizen Zaza Gakheladze.
During the meeting held at the Governmental Administration, PM noted that the government applies to all possible mechanisms for Zaza Gakheladze's release. The issue is on high political agenda and is discussed with international partners in all the available formats.
Zaza Gakheladze, a local of Kvemo Chala village, Kaspi Municipality, was detained and wounded in his leg at Skhvilo Fortress on July 11, 2020. The occupied regime charged Gakheladze for an attempt to cross the so-called border illegally and for the attempted murder of a Russian soldier.
The occupied Tskhinvali Court sentenced the unlawfully detained Georgian citizen Zaza Gakheladze to 12 years and six months in prison on February 5.