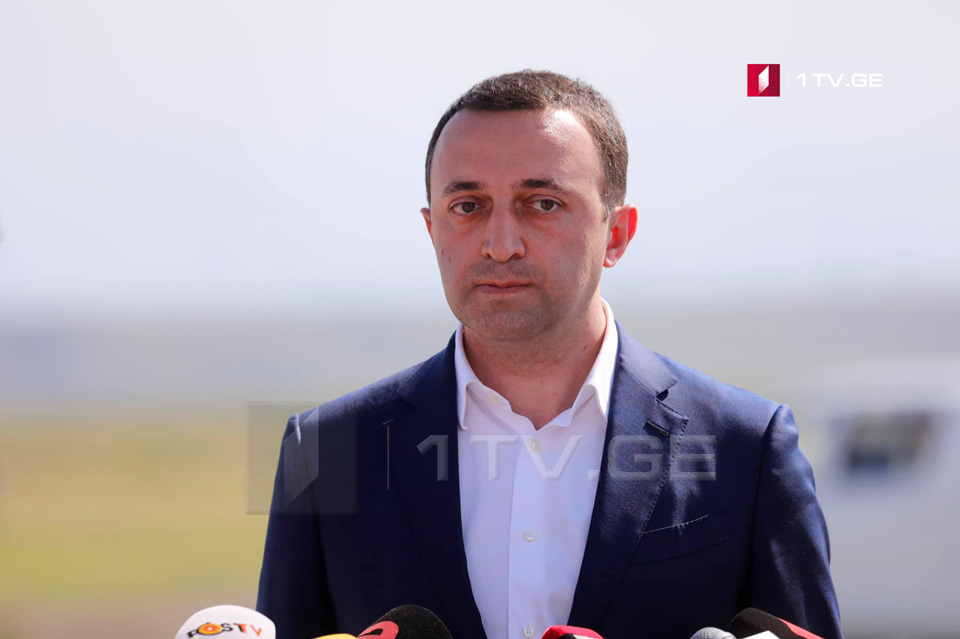 PM Garibashvili urges to stop anti-state rhetoric against Namakhvani HPP
We have agreed with the company to suspend the dam works for nine to 12 months, Georgian Prime Minister Irakli Garibashvili stated on the Namakhvani hydropower plant (HPP).
According to PM, Georgian and foreign experts would once against study the environmental impact of this project.
"The investor will set up a GEL five million fund for the development of the Rioni Valley. Also, I want to explain to the population that the company has already spent 30 million. The total investment in the Namakhvani HPP will amount to USD 840 million," Irakli Garibashvili said.
As for the territory leasing for several years, Garibashvili explained that it is a world-accepted practice, while the anti-state rhetoric hinders relations with neighbouring states, investors.
"Try to name the company that will bring so much investment to the country during the pandemic. We, in Georgia, oppose this and hinder the works. The construction will employ 2,000 people, and the Georgian energy system will benefit a new 400 megawatt HPP. Leasing territories for several years is an accepted practice all over the world," Georgian PM stated.
Irakli Garibashvili accented that when it comes to Namakhvani HPP, it is vital to separate the citizens who are sincerely involved in the process and those encouraged by some foreign states. Prime Minister noted he sees clear signs of hybrid war.
PM emphasized the importance of the Namakhvani HPP project for the energy independence of Georgia. He added that works on Namakhvani HPP developed by Georgian scientists started about 40 years ago, and ongoing agitation and discord is incomprehensible.
"Today, we see clear signs of a hybrid energy war against our country. The country's energy independence is directly related to the country's independence. The share of imported electricity is increasing year-on-year as consumption grows. Therefore, it is vital to support and encourage the construction of large, small and micro hydropower plants," Irakli Garibashvili declared.
The Georgian government and ENKA Renewables Ltd signed a perpetual build-own-operate agreement back in 2019. ENKA has been awarded the rights to develop, construct, own and operate the Namakhvani HPP Cascade Project in Georgia.
Locals object to the construction works. Also, some NGOs find the agreement between the Georgian government and the Turkish company ENKA Renewables Ltd as favourable for the investor and believe the construction poses several risks to the country.