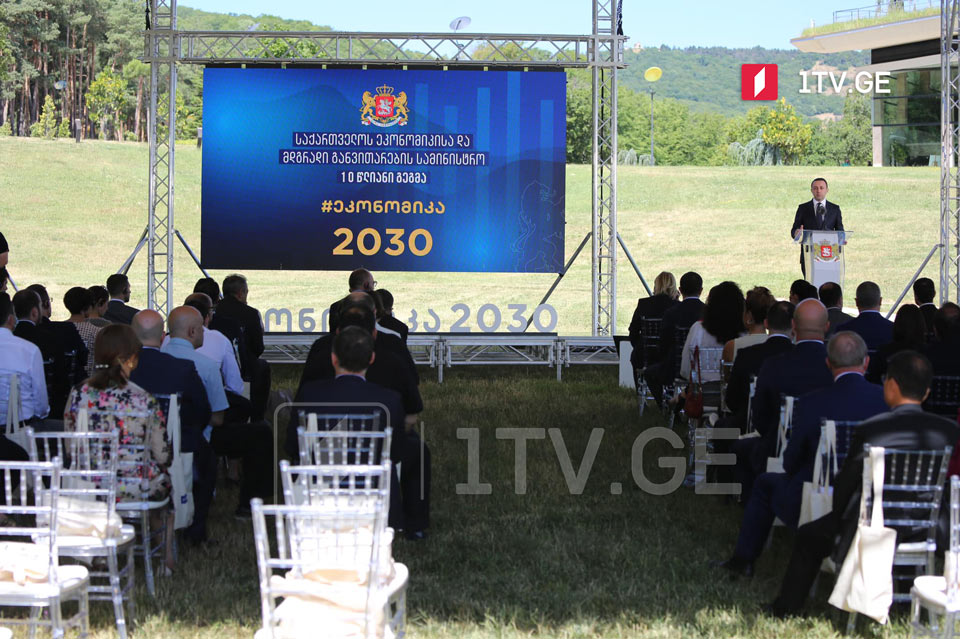 PM Garibashvili: Economy development plan to be transparent, open and predictable
"A predictable political and economic environment is one of the main objectives of the government," Prime Minister Irakli Garibashvili presented the Economy-2030, a long-term economic development plan.
According to the PM, the economic development plan should be transparent and open. He said economic scarcity and poverty remained one of the main challenges in the country after occupation.
"The plan, this policy must be fully transparent, open and predictable. We should make the environment predictable so that no fluctuation could hinder the economic development of our country," said Irakli Garibashvili.