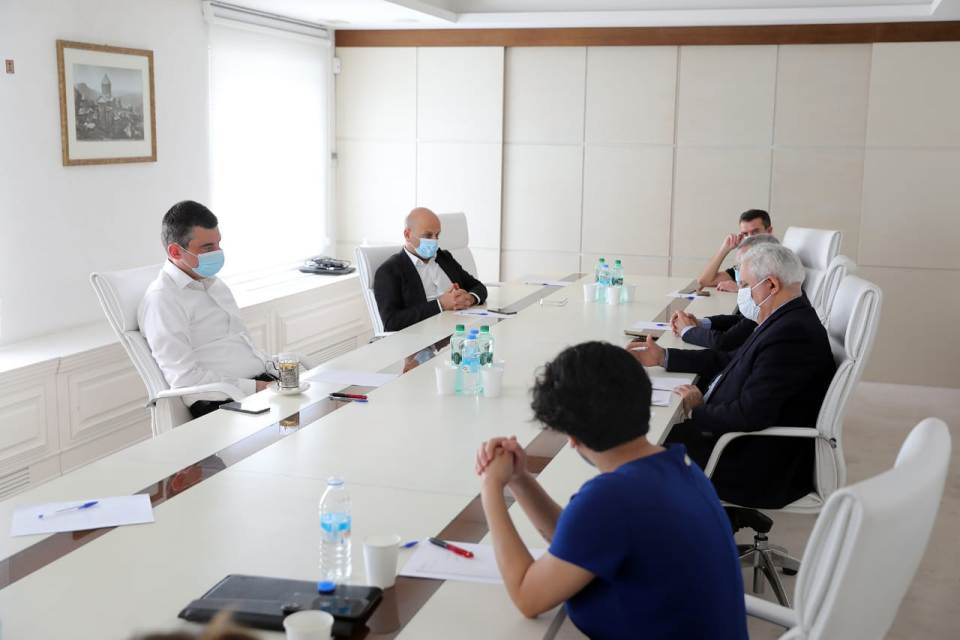 PM discussed epidemiological situation in Georgia with members of Coordination Council
Current nation-wide epidemic situation and global trends were discussed by members of the Inter-Agency Coordination Council with Giorgi Gakharia, Prime Minister of Georgia at a working meeting held today at the Government Administration – reports the press service of the governmental administration.
"It was noted that similar to the rest of the world, community transfer rate is rising in the country and the trend is progressing. It was once again stressed that social distance and facemasks are essential in curbing the viral spread, as the facemask is perceived to be the best means of personal protection all over the world.
It was once again noted at the meeting that Inter-Agency Coordination Council strictly recommends facemasks to be worn even in open spaces of Tbilisi, Batumi and Kutaisi, especially when social distance cannot be practiced, as the highest number of cases are witnessed in the indicated cities.
As epidemiologists noted, if 90% of citizens use facemasks everywhere, community transfer rate will decline by 70%. Hence, it is essential that each citizen shares this responsibility.
It was also noted at the working meeting that along with PCR tests, express tests based on antigens endorsed for use in Georgia in diagnostics and detection of COVID-19 from today, are also used in the EU. Respective changes have already been made to strategies by the EU member states and Georgia. Express tests based on antigens are already recognized in recommendations of the World Health Organization (WHO) and by the US Food and Drug Administration (US FDA).
It was also noted at the meeting that light and asymptomatic patients infected with COVID-19 will be treated at home or at COVID Hotels under the supervision of family doctors in Georgia, similar to the rest of the world, while only those with acute health conditions will be hospitalized. Council Members discussed the available resources both in terms of hospital beds and healthcare professionals. It was noted that sufficient resources exist in the country, though they are not unlimited. That is why, it is vital that everyone complies with recommendations issued by the Inter-Agency Coordination Council and epidemiologists," – reads the statement.