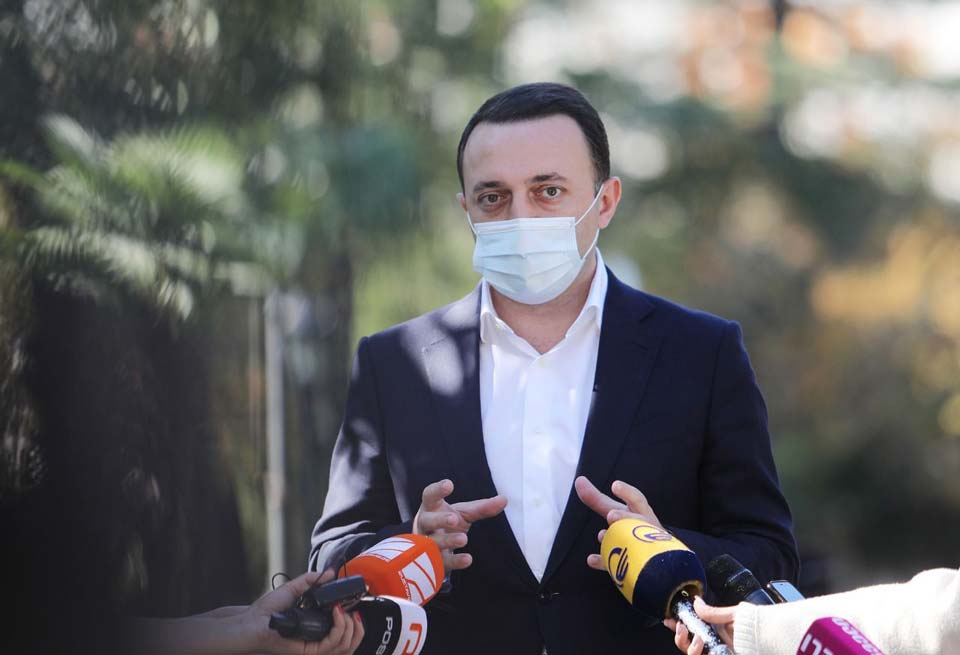 PM calls remark over alleged instigated unrest in prison hospital 'absurd' 
Georgian Prime Minister Irakli Garibashvili has echoed the statament by Mikheil Saakashvili's lawyer Nika Gvaramia, saying that "Saakashvili may be killed during instigated unrest in the prison hospital."
Prime Minister deems Gvaramia's remark as "absurd," calling it "another provocation."
"This one week will be tense. We will hear a lot of absurd briefings, but I want to urge the population to calm down. Calmly listen to their raving. Of course, this is absolutely unfounded. They are making such absurd statements based on their corrupted minds," Gharibashvili stated.
Georgian PM noted that Saakashvili's health condition is monitored 24/7.
Earlier today, Gvaramia said Saakashvili must be treated in a civil hospital and not in prison as he is facing a "risk of cardiac arrest."
Law enforcers arrested Mikheil Saakashvili in the Georgian capital of Tbilisi on October 1. He kicked off a hunger striker day after detention.
The ex-president is charged with several criminal offences. In 2018, he was sentenced to six years in prison in absentia for abuse of power.