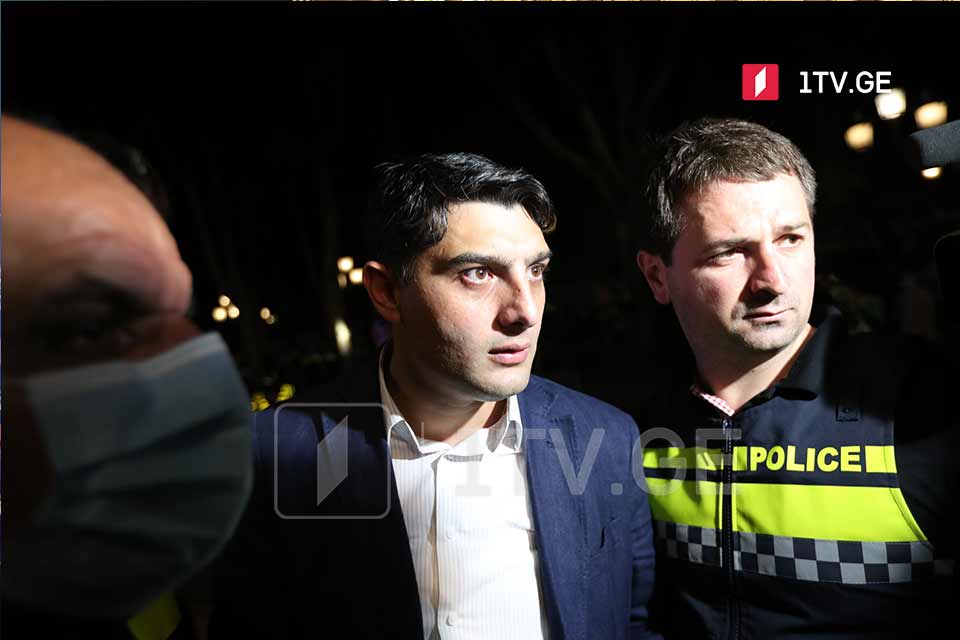 Patrol Police Head: Protests at Rustaveli Avenue to be over
Vazha Siradze, Head of the Patrol Police Department, said that the protest rally at Rustaveli Avenue ended, and the protesters were leaving the territory safely.
"The police will do their best to maintain the situation without violence in a peaceful environment. Everything will end peacefully," Vazha Siradze said.
Two opposite rallies were held simultaneously on Rustaveli Avenue. One group of protesters, among them representatives of opposition parties, NGOs and Tbilisi Pride activists, gathered near the Parliament building, while the other on the opposite side of the road near the Kashveti Church.