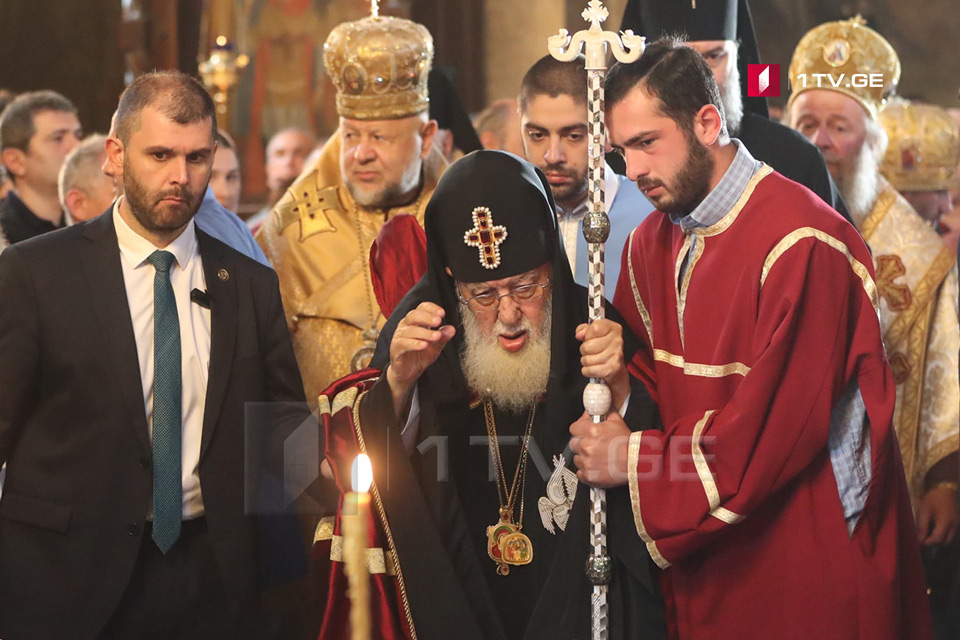 Patriarch – I call on everybody to be together
Catholicos-Patriarch of All Georgia, His Holiness and Beatitude, Ilia II delivered holy liturgy at Sioni Cathedral in Tbilisi on the occasion of Virgin Mary Day and congratulated the Georgian believers on this great religious holiday. 
"The God bestowed Georgia with a heavy cross to carry. But at the same time, God gave us the strength to carry it. We have to carry this cross together, gain strength, carry it and bring it to the end of the road. Do not think that we are better than others. We are what we are and we have to be grateful to the God for that. I call on everybody to be together and do one common thing," Ilia II said in his address to the believers.
Georgia celebrates Virgin Mary's Day on August 28. The day, known as the Assumption of the Blessed Virgin Mary, commemorates the assumption of the Blessed Virgin into heaven.
All acting churches throughout Georgia hold special ceremonies and religious services in retaliation to this day. Virgin Mary's Day is a public holiday in Georgia.