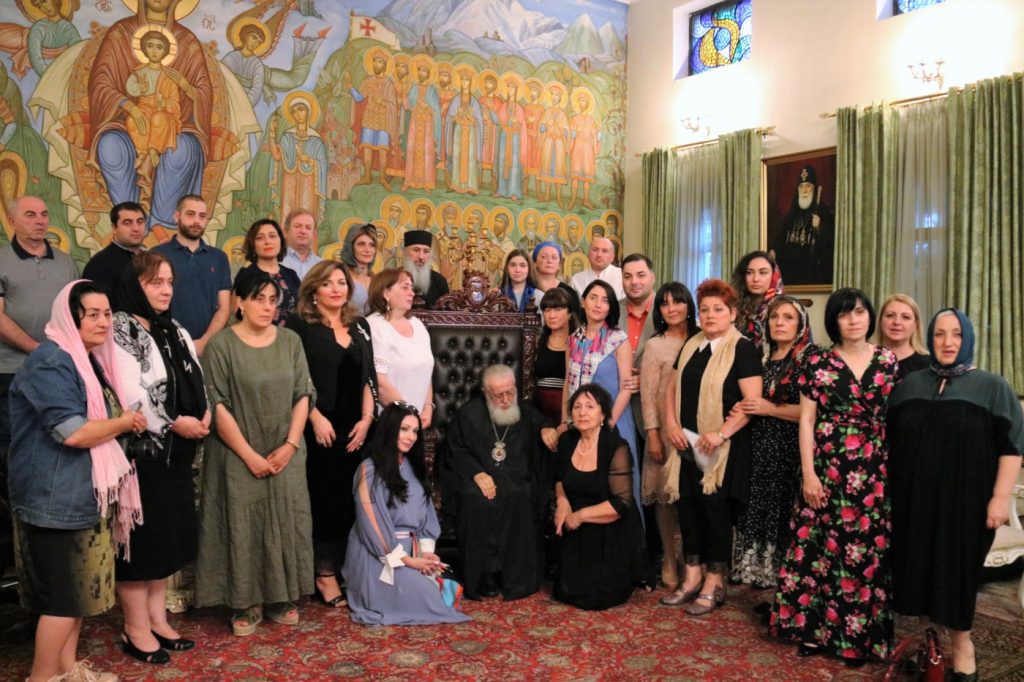 Patriarch hosts Georgian emigrants
Catholicos-Patriarch of All Georgia, His Holiness and Beatitude Ilia II hosted Georgian emigrants. The meeting was organized at the initiative of the Diaspora House organization.
Georgian emigrants, who arrived from the US, Canada, Spain, Germany, Greece, Italy and other countries, thanked the Georgian Patriarch for hosting and underlined that the Georgian communities and summer schools were helping them to maintain links with the motherland.
Ilia II blessed the emigrants and wished them to come back to Georgia soon. "Motherland is as sweet as the mother. Homeland is waiting for you. Be blessed together with Georgia," Patriarch said.