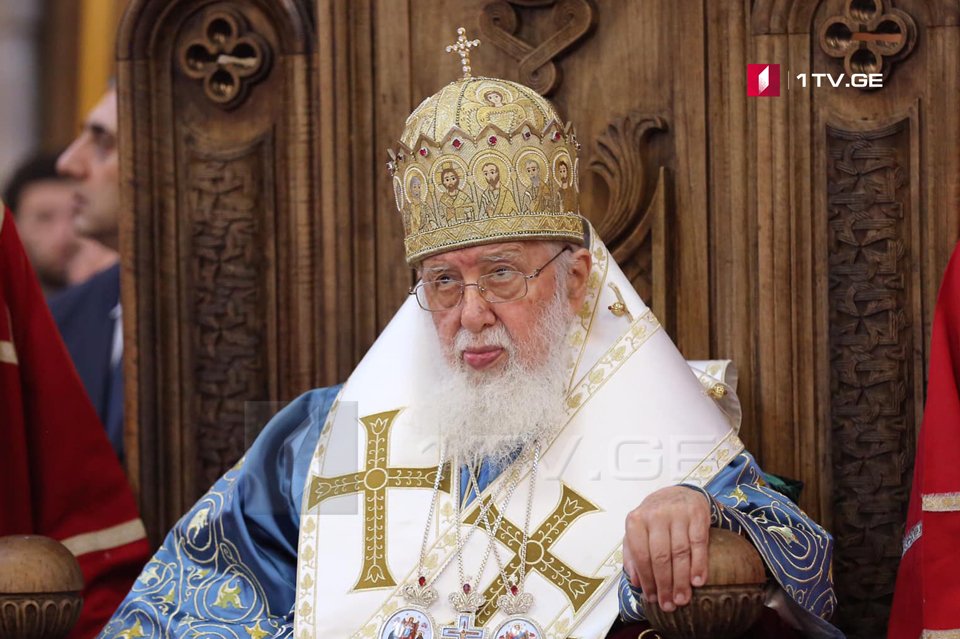 Patriarch congratulated parish on Ascension Day
Catholicos-Patriarch of All Georgia, His Holiness and Beatitude Ilia II congratulated the parish on the Ascension Day.
At the Sameba (Holy Trinity) Cathedral Ilia II talked about the importance of great feast.
"Congratulate all of you on this great feast – Ascension of our Lord Jesus Christ… I want to encourage you, the trials, the events that were in the past, are today or will be in the future – will help us to ascend " – Patriarch said.