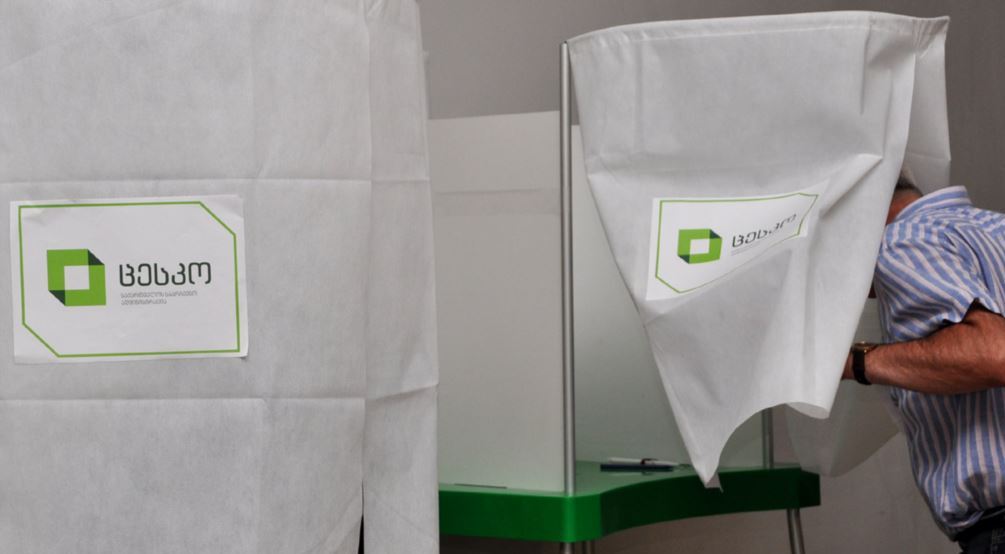 Parliamentary by-elections underway in Vani and Khoni district
Parliamentary by-elections are underway in Vani and Khoni, covering the territories of the municipalities.
Central Election Commission (CEC) spokesperson Ana Mikeladze said at a briefing on April 27 that the elections will be held in 60 polling stations, which will open at 08:00 am. According to her, a total of 48 123 voters had been registered for the polls.
Mikeladze stated that six candidates had been registered for the elections.
"Bakradze, Ugulava –European Georgia" – Giorgi Ugulava
"Saqartvelo" – Giorgi Liluashvili
"Traditionalists" – Zurab Kartvelishvili
"New Christian-Democrats" – Mamuka Tuskadze
"Georgian Dream –Democratic Georgia" – Givi Chichinadze
Initiative Group (Sopio Meshveliani, Shorena Jurkhadze, Vazha Kopaliani, Tamar Kukhalashvili, Marina Chagunava ) – Vasil Kopaliani
The CEC spokesperson noted that 721 observers from 26 local organizations and 14 observers – from 3 international organizations will monitor the elections. 504 representatives of 19 media outlets will cover the election day.
The CEC Information Center (2 51 00 51) and online chat are available from 07:00 am till 24:00. Accordingly, all electoral stakeholders will have an opportunity to receive information on election related issues.
Vote counting will start as soon as polling stations are closed at 8:00 p.m.
The majoritarian seat in the Vani and Khoni single-mandate constituency became vacant after Grigol Liluashvili, a lawmaker from the Georgian Dream party, was appointed the deputy head of the State Security Service.