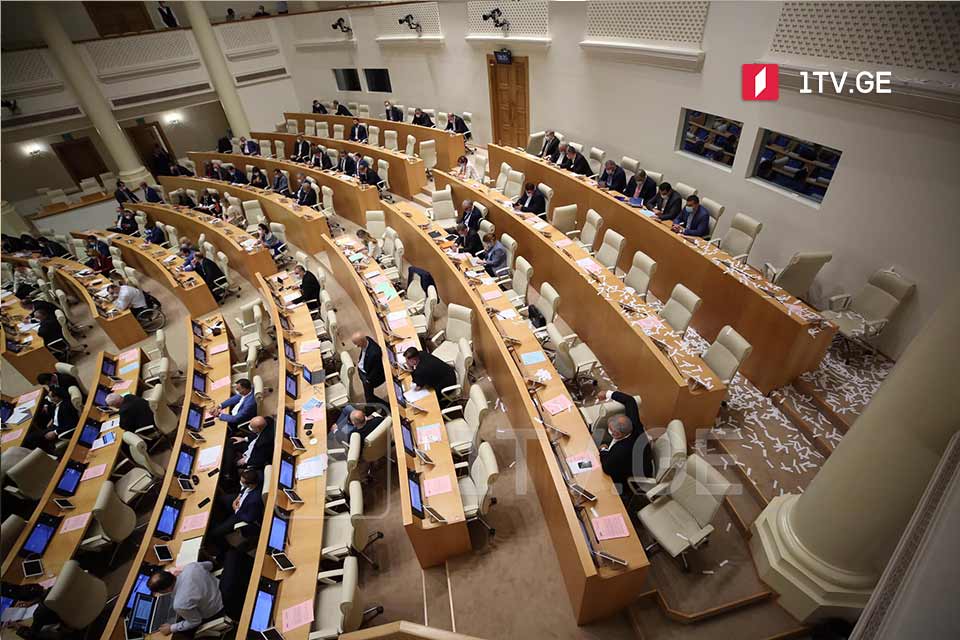 Parliament to discuss UNM Chair's MP mandate termination
Georgian Parliament on Tuesday will decide MP mandate termination to Nika Melia, Chairman of the opposition United National Movement (UNM) party.
The parliament is obliged to discuss MP mandate termination to Nika Melia, said Irakli Kobakhidze, Chairman of the ruling Georgian Dream (GD) party. Kobakhidze explained that Melia had applied to the parliament to suspend his MP authority before the elections. The parliament renounced the application to protect the country from 'sabotage.' However, now the lawmakers would discuss the issue in due terms.
The United National Movement (UNM) member Roman Gotsiridze said Melia's MP mandate termination would be unfair. He said Melia's application was his ultimate protest in reaction to the GD's annulling the EU-brokered April 19 agreement, swerving from the European course and refusal to carry out court reforms.
Oppositional MP Khatuna Samnidze said she disagrees with Melia's political decision to quit the MP mandate. However, she claimed that the GD has decided to terminate Melia's mandate because the ruling party 'needed to do so.'
UNM Chair applied to the Georgian parliament to terminate his MP mandate on July 29.