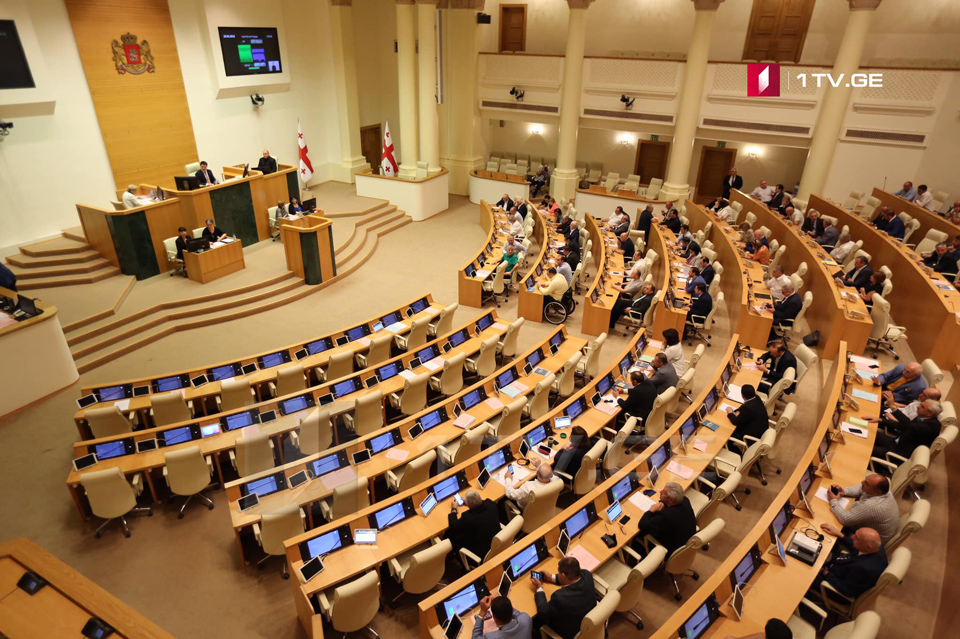 Parliament to discuss June 20-21 developments in Tbilisi
The Georgian parliament will discuss June 20-21 developments in Tbilisi during the fall session. Two projects – one prepared by the parliamentary majority, and the other – by National Movement – will be considered.
The project of the ruling team calls on law-enforcement agencies for timely investigation of the fact of an attempt to intrude in the supreme legislative body by protesters as well as possible excess of duties on part of law-enforcers.
The project of National Movement says that the religious assembly chaired by Russian MP Sergey Gavrilov in Tbilisi should be assessed as a move targeted against the state interests.
The fall session of the parliament will be opened on the first Tuesday of September. A plenary sitting will be held on September 3. Georgian lawmakers will assemble in the format of a bureau sitting before that date.
Protests in front of the parliament building at Rustaveli Avenue in Tbilisi have been held since June 20 in reaction to the visit of Sergey Gavrilov, a Russian lawmaker and his sitting in the parliamentary speaker's chair during a religious assembly, which many Georgians saw as an unwelcome reminder of Russian military occupation of its breakaway regions of Abkhazia and South Ossetia.
The so-called Gavrilov Night protest was dispersed by the riot police with the use of tear gas, rubber bullets and water cannon. About 240 people both civilians and law-enforcers were injured during the night of June 20-21.