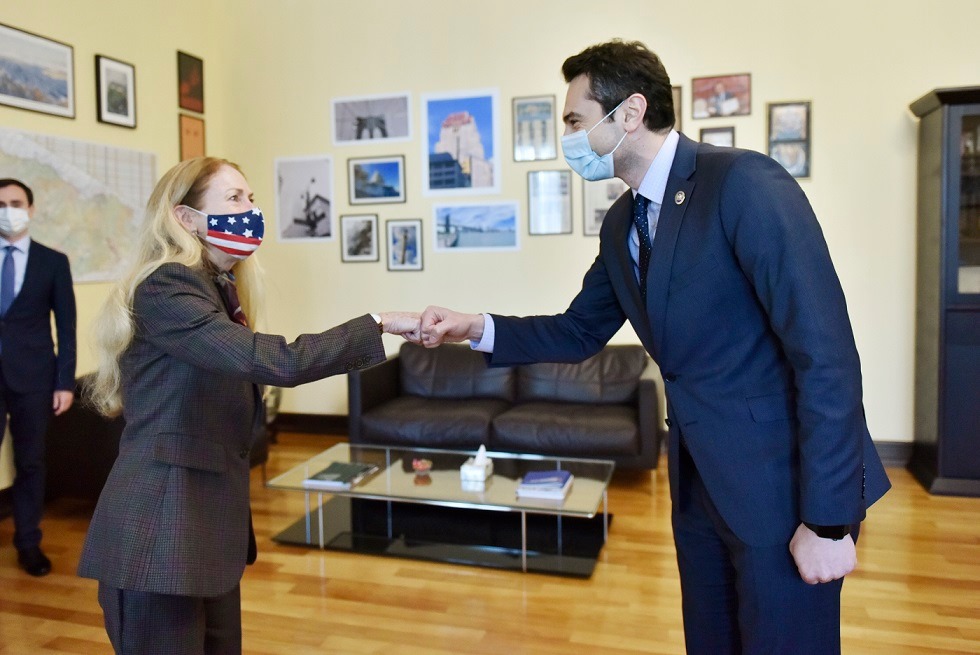 Parliament Speaker, US Ambassador meets
Speaker of Georgian Parliament Kakha Kuchava met with the Ambassador of the United States to Georgia Kelly Degnan, on Tuesday.
The meeting discussed the plans of the newly elected Chairman. The US Ambassador pledged her full support to Kakha Kuchava.
According to Ambassador Degnan, the United States is ready to involve actively in Parliament activities through various programs. The meeting focused on the ongoing electoral reform.
The parties focused on the 2021 self-government, the 2024 parliamentary elections and Georgia's application for EU membership in 2024.
Parliament Speaker praised the Ambassador for the unwavering support of the United States towards Georgia.