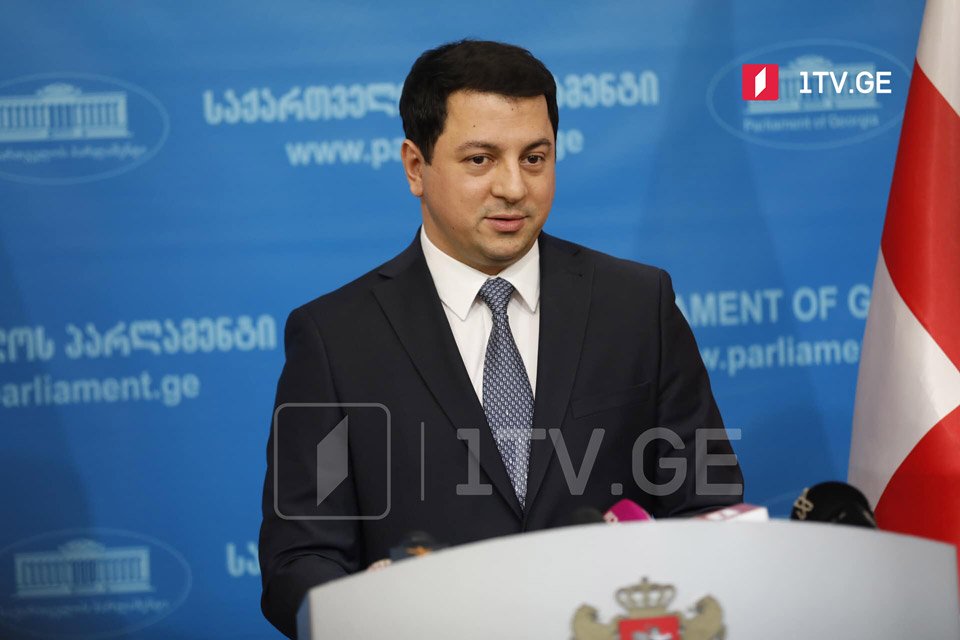 Parliament Speaker: Separation of MPs proves Gakharia exercised personal interests
"Today's developments confirmed that Giorgi Gakharia exercised personal interests, and he convinced his friends to do the same," Georgian Parliament Chairman Archil Talakvadze told journalists.
Archil Talakvadze noted Giorgi Gakharia left the team when consolidation, joint decisions and working together was the utmost, and then his friends quit the parliamentary majority.
"As the Speaker of the Parliament, I am grateful and appreciate the fact that the MPs informed me of their decision in advance. Competing with Giorgi Gakharia will mainly depend on what party he forms, who his team are and what political platform they choose. There are too many questions to be answered. I think the opposition that refused to be in Parliament and chose the street should be worried more. The street project is bankrupt because the public does not support it. That is politics! Once the opposition loses its place, others occupy it. The next developments will show whether it is Giorgi Gakharia or not," said Archil Talakvadze.
Six members of the Georgian Parliament have quit the ruling Georgian Dream party on Wednesday.