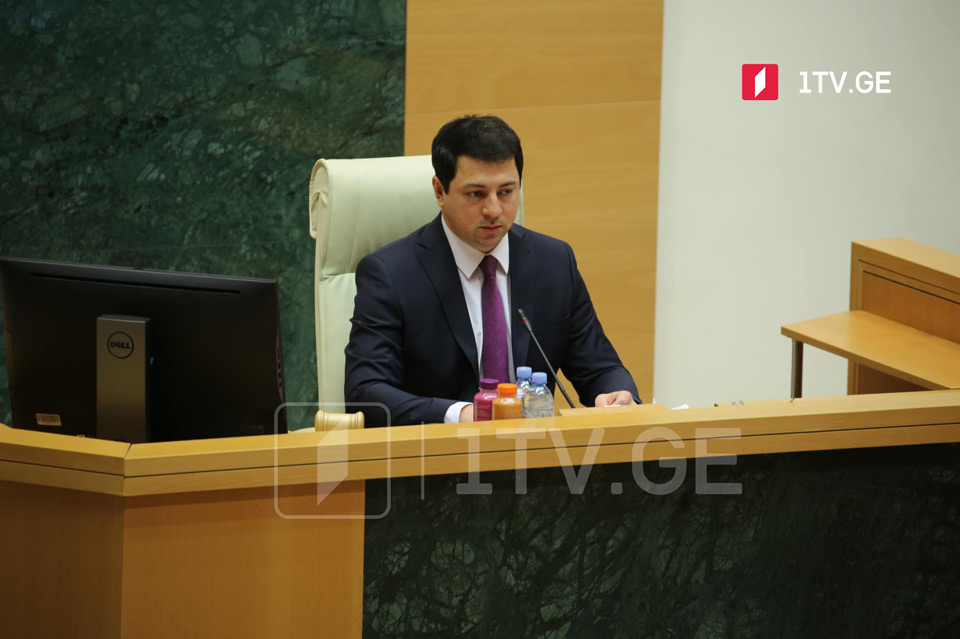 Parliament Speaker: Ruling team committed to Euro-Atlantic agenda
"The Georgian Parliament will make a balanced decision on the amnesty bill in the coming days," the Chairman of the Parliament, Archil Talakvadze, said during an extraordinary sitting on Monday.
The amnesty bill would ensure public safety and protect human rights and the resocialization of inmates, Talakvadze noted.
He also summed up the crucial decisions made by the Parliament of the 10th convocation.
"A decision on Foreign Policy Resolution was paramount. It manifests Georgia and its citizens' strong support for the country's European and Euro-Atlantic course. Our team remains committed to Georgia's European and Euro-Atlantic agenda. On top of that, the Parliament approved a new Cabinet and 2021 state budget," Talakvadze stressed.
The Georgian Parliament of 10th Convocation is holding the extraordinary sessions on Monday and Tuesday.