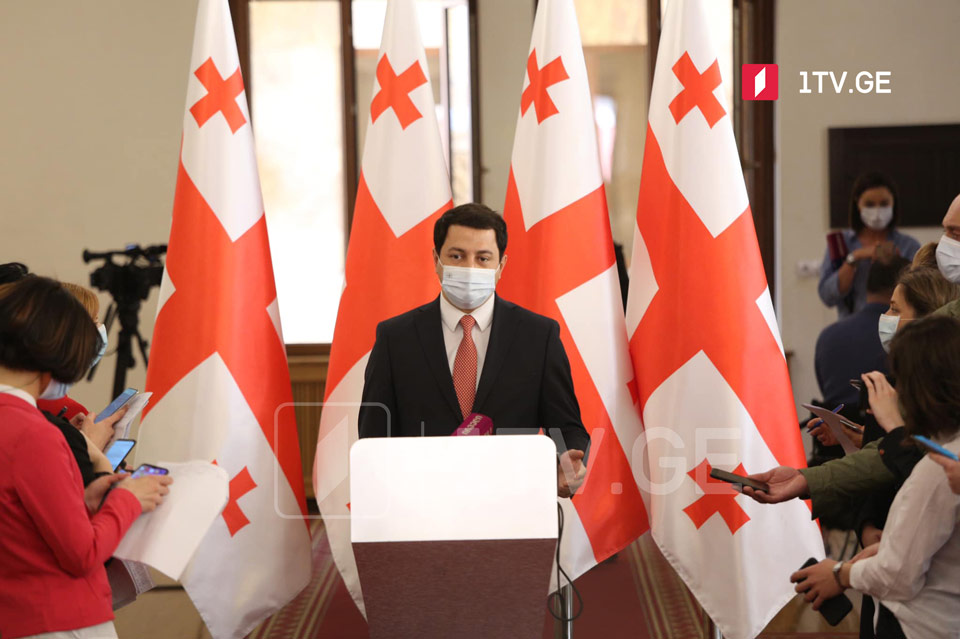 Parliament Speaker: President's institute stands higher than any party interest
Parliament Speaker Archil Talakvadze evaluated the annual report of President Salome Zourabichvili delivered to the Parliament. He said Salome Zourabichvili once again demonstrated that presidential institute stands higher than any party agenda.
According to the Parliament Speaker, the President made correct accents on the importance of the political agreement. The message was clear that political parties should participate in parliamentary work.
Archil Talakvadze claimed that the ruling party makes steps forward to reach an agreement. "The Georgian Dream is ready to sign an agreement. We will have a constructive attitude, and we will welcome if the opposition reconsiders its standpoints," Talakvadze said.
The second EU-mediated attempt to solve political crises in Georgia failed. EU mediator Christian Danielsson said he proposed a solution that puts the country's interest first to the parties, but none of the political actors agreed on the solution.