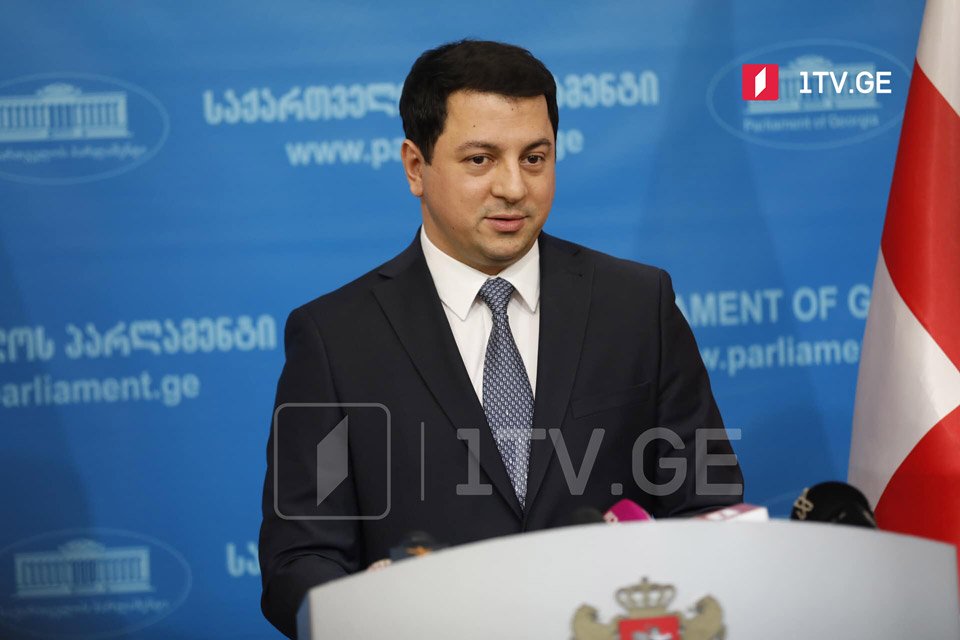 Parliament Speaker: Political dialog and negotiations with opposition parties continue
The ruling Georgian Dream Party continues political dialog and negotiations with opposition parties. We expect that participation of the opposition in the parliamentary work would broaden, said Archil Talakvadze, Parliament Speaker.
Archil Talakvadze claimed that the Georgian Dream took the responsibility to carry out the next stage of the electoral system's reform to ensure holding the local self-governance elections in the fall of 2021 through the improved legislation and environment.
The Parliament Speaker welcomed the successful completion of negotiations with the Citizens Party.
Aleko Elisashvili, leader of the Citizens party, declared they reached an agreement with the ruling Georgian Dream party. Levan Ioseliani and Aleko Elisashvili will take up their seats in the Parliament of the 10th Convocation.