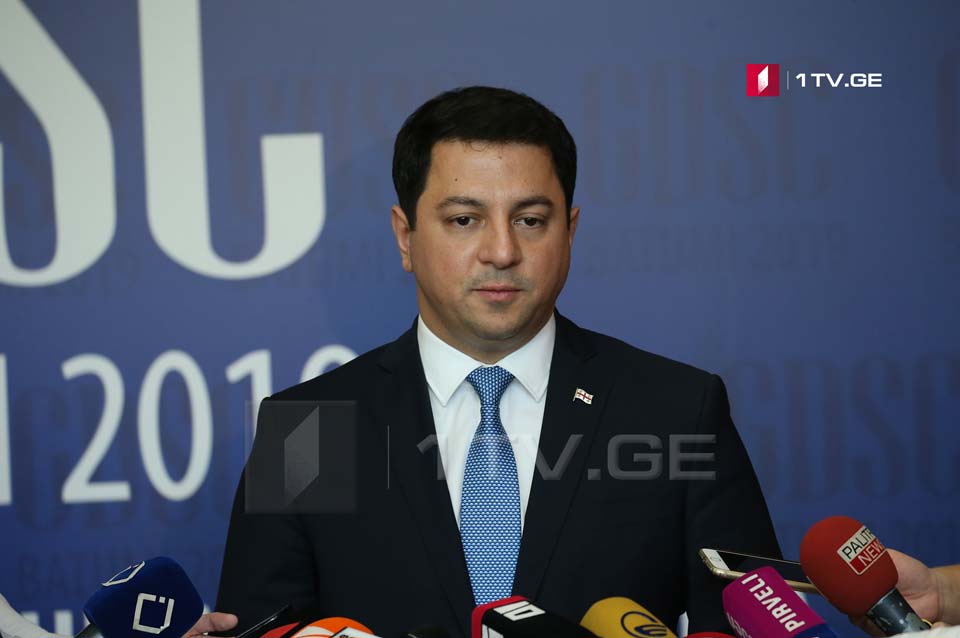 Parliament Speaker - Our goal is to find a new, reliable investor, who will be able to implement the Anaklia project
According to Chairman of the Parliament of Georgia Archil Talakvadze, the aim of the government is to do its best to implement the project of deep-water port of Anaklia.
As Talakvadze told reporters after his visit to Washington, economic projects were one of the topics discussed at the meeting with congressmen.
"We have been talking to the Department of State about the economic projects that our government has planned, including the Anaklia project, where our goal is to find a new, reliable partner investor, who will be able to implement this project. We are ready to support this project in the future too", he said.
Archil Talakvadze assessed his visit to the United States as very important.
"Georgia has the strong support of the United States. They have great optimism about our efforts to strengthen democracy, strengthen economy. We remain one of the major US allies in the security field. I think it was very important to meet our colleagues in Congress, talk to them and provide information about our plans and future decisions and I am sure that all this will greatly help our relations," Talakvadze said.