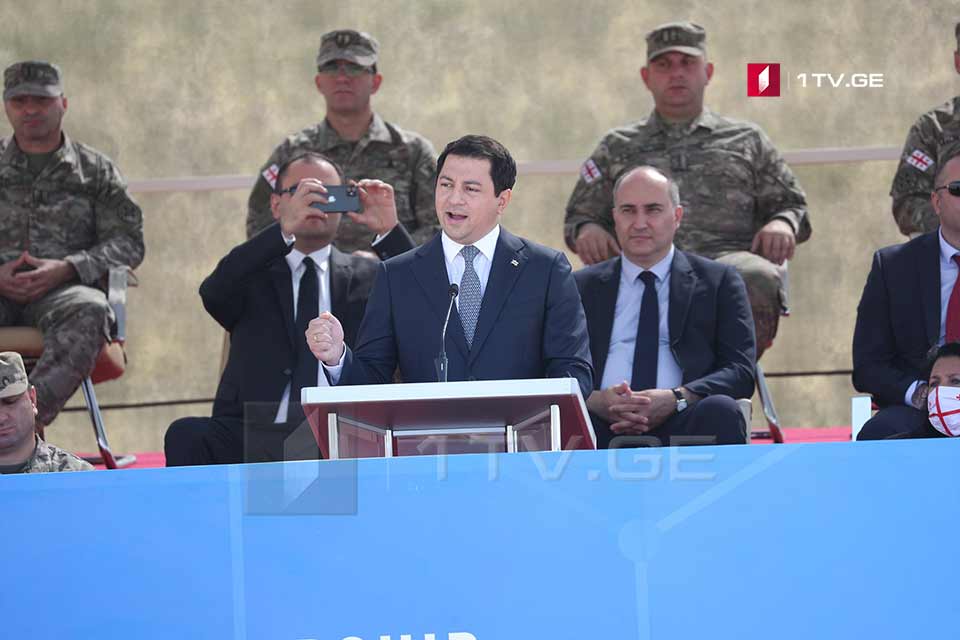 Parliament Speaker – It is a big honor to be called "Noble Partner"
It is a big honor to be called a "Noble Partner" and to stand side by side with the soldiers of free and developed nations – Archil Talakvadze, Parliament Speaker said during the closing ceremony of the joint multinational military training Noble Partner 2020.
Parliament Speaker thanked the US and partner states for support and strengthening defense capabilities of Georgian armed forces.
"Georgia meets all the basic requirements, and we are strategically ready for NATO membership. During the fair and transparent parliamentary elections, we will prove once again that Georgia is committed to democratic values and that the country deserves worthy membership of European and Euro-Atlantic space," Talakvadze said.